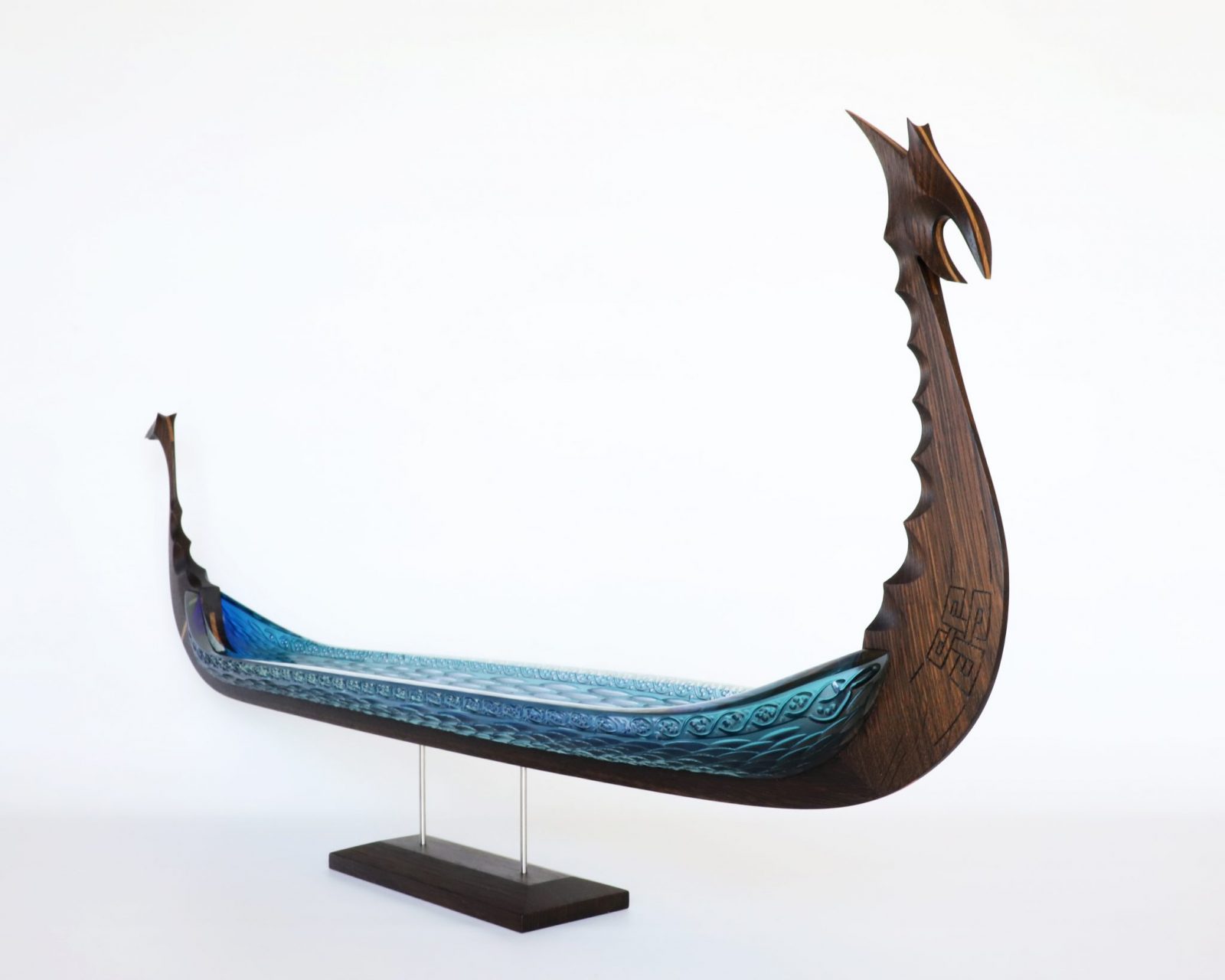 Bersærk (Berserkr) – some warriors were besides themselves in battle. In a berserk fury, the warrior would take off his coat of mail and for a while be invincible until he was suddenly exhausted. Scholars have different interpretations of the Norse word 'berserk': Either it means 'man in shirt' or 'bear shirt'. If the latter meaning is correct, we are talking about a warrior who in battle becomes a bear – perhaps dressed in a bear fur – or in ecstasy becomes strong as a bear. In Norse mythology, berserks are known as Odin's divine warriors leading battles as male counterparts of the valkyries.
Length: 82 cm
Glass colour: Green/Blue
Smoked oak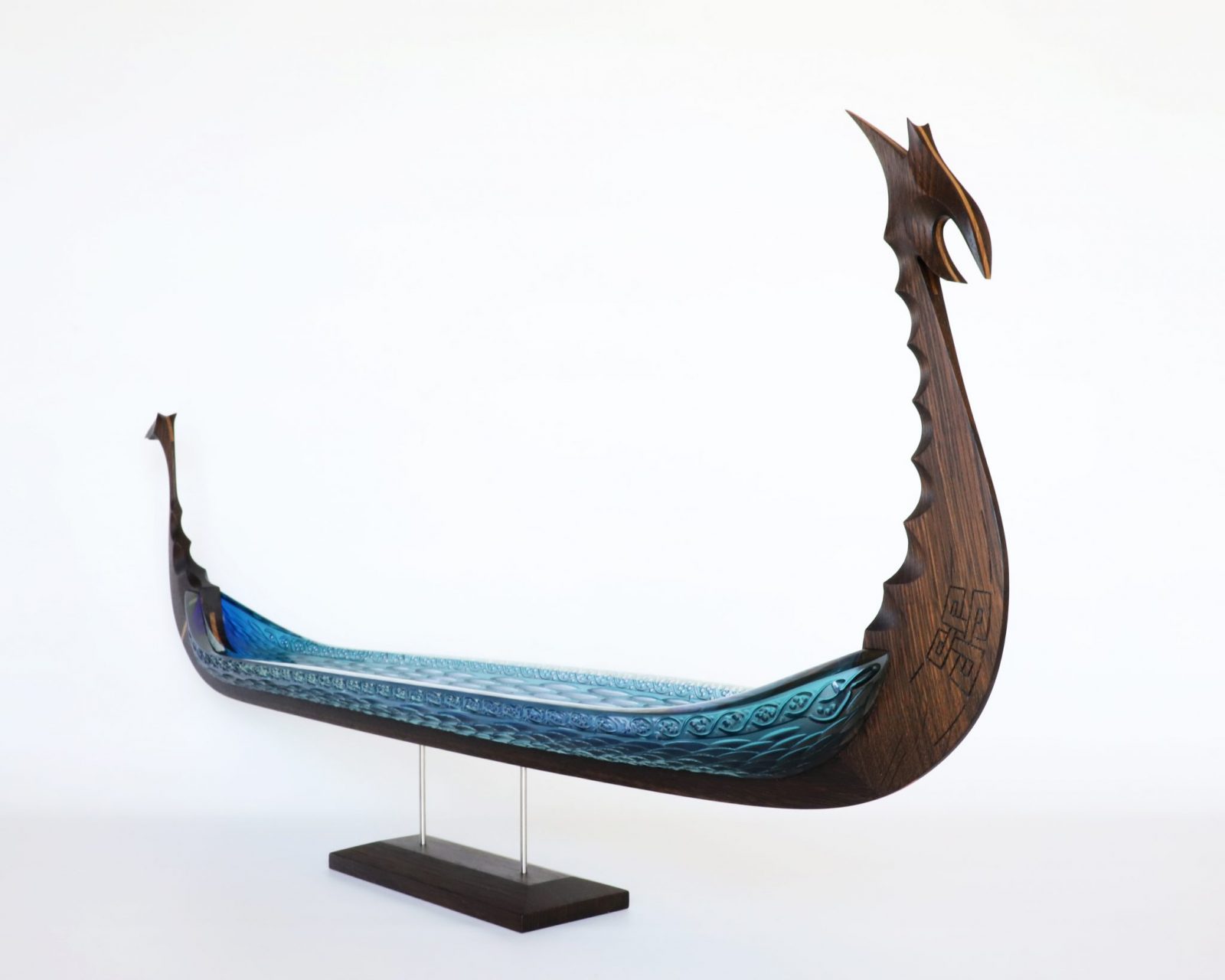 Bersærk (Berserkr),  kriger, der i kamp bliver ude af sig selv og i sin bersærkergang smider brynje og alt overtøj og i en periode er uovervindelig, indtil han gribes af udmattelse. Der er uenighed om, hvad det norrøne ord berserkr betyder: Enten betyder det "mand i bar skjorte" eller "bjørneskjorte". Hvis den sidste betydning er den rigtige, er der tale om en mand, der i kampen er iklædt bjørnepels, forvandler sig til en bjørn eller i ekstase får bjørnekræfter. Besærkere er i den nordiske mytologi kendt som Odins guddommelige krigere der gik forest i kamp som det mandlige sidestykke til Valkyrierne.
Længde: 82 cm