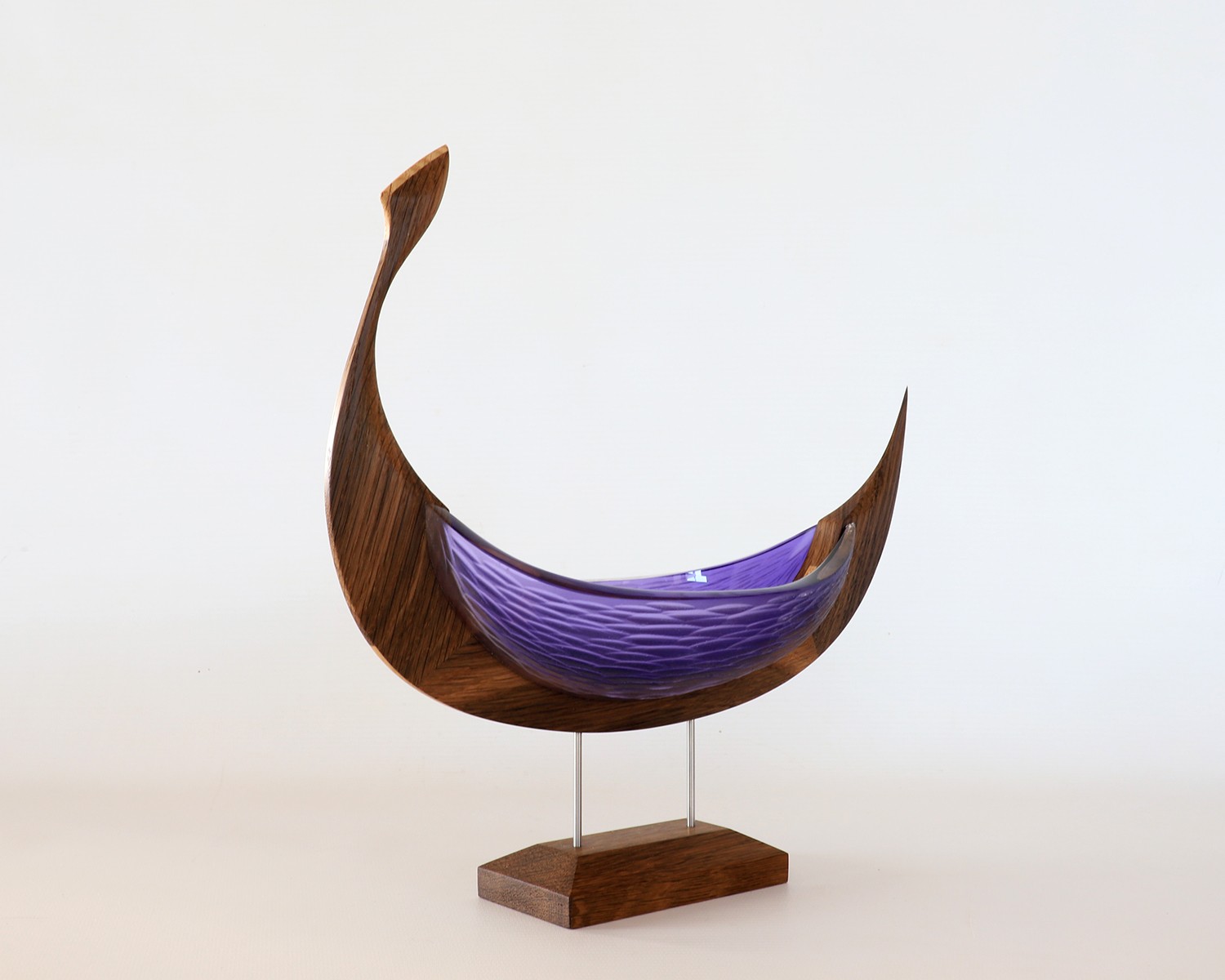 Thyra – a Viking Era girl's name. Viking Era names often carried powerful meanings lending skills and protection to the individual. The meaning of Thyra is "helpful".
Length: 27 cm
Glass colour: purple
Smoked oak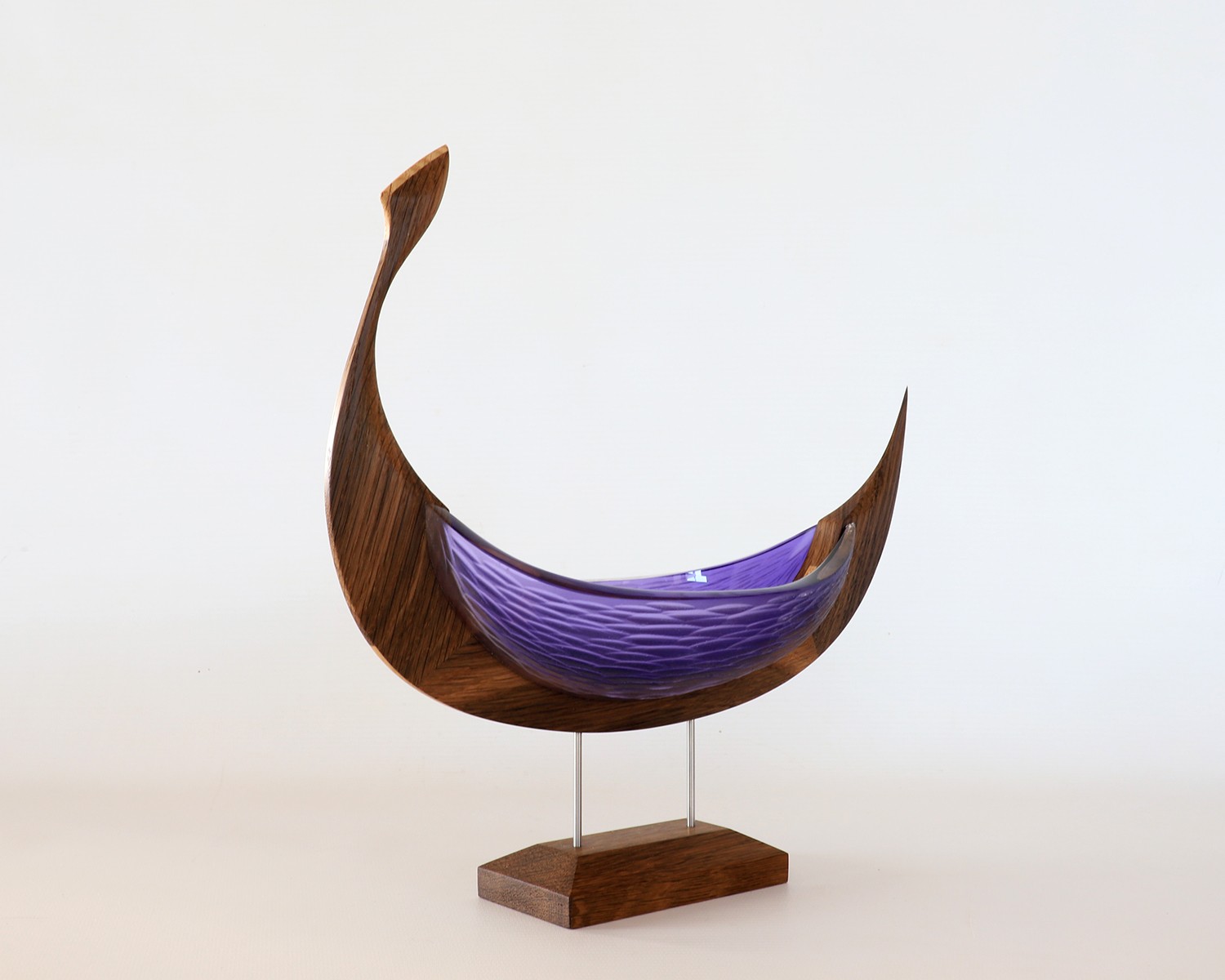 Et vikinge pigenavn der betyder "hjælpsom". Vikingernes navne var ofte tillagt særlige egenskaber. Navnene gav vikingerne styrke og beskyttelse i livet.
Længde: 27 cm