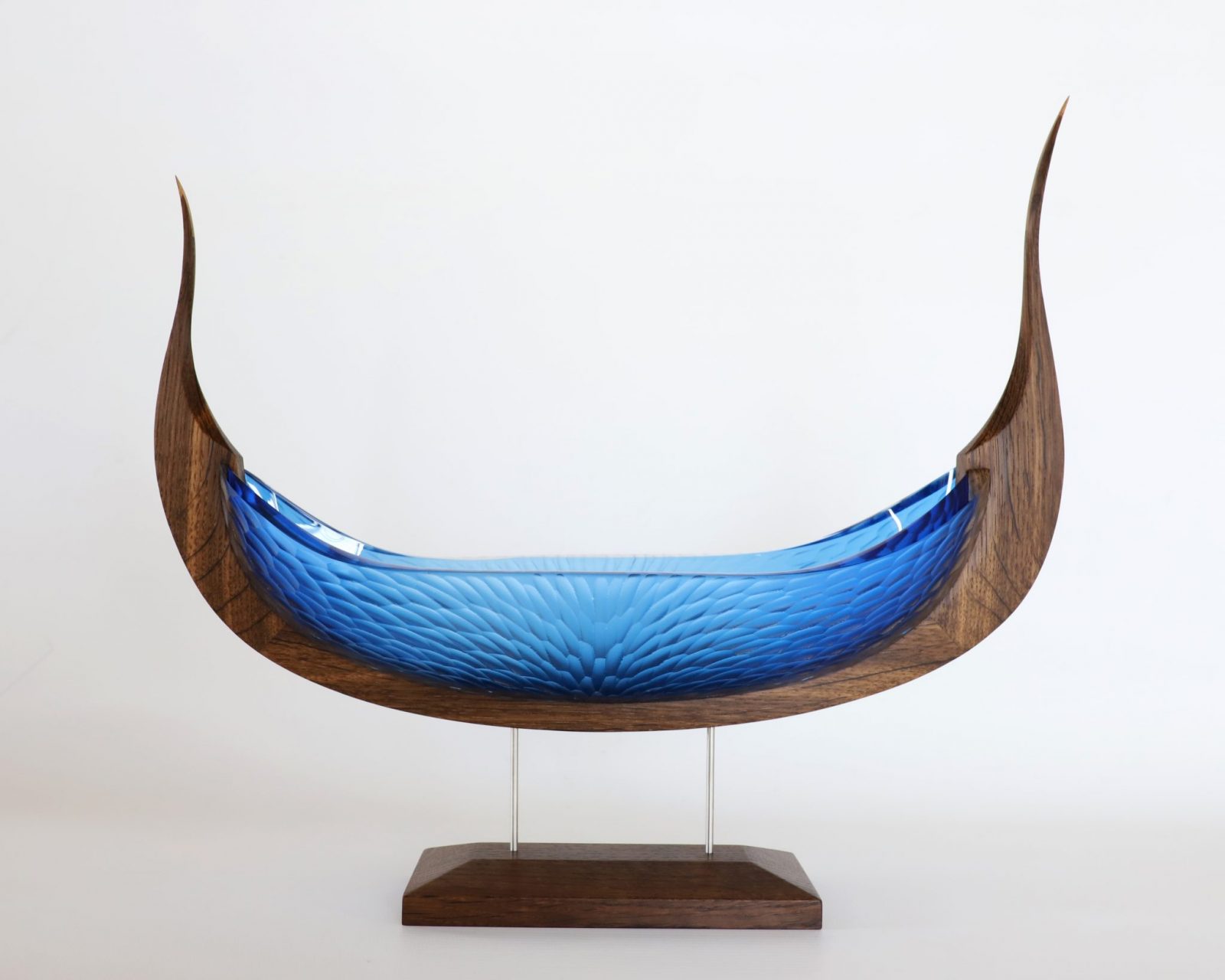 Vand – in the ancient North, water was considered holy and life-giving, and played an important role in rituals of sacrifice. Certain springs and wells were believed to hold holy water suitable for these rituals. World order was preserved by watering the roots of a holy tree symbolizing the world tree (or tree of life). Many archaeological finds of war booty in lakes – e.g. Illerup Ådal – also give us an idea of the symbolism of water.
Water also represented chaos and danger, though. The Midgård Serpent lingered in the world sea. The female deity with the eerie name Ran (open theft) ruled a land of the drowned at the bottom of the sea.
Length: 35 cm
Glass colour: Blue
Smoked oak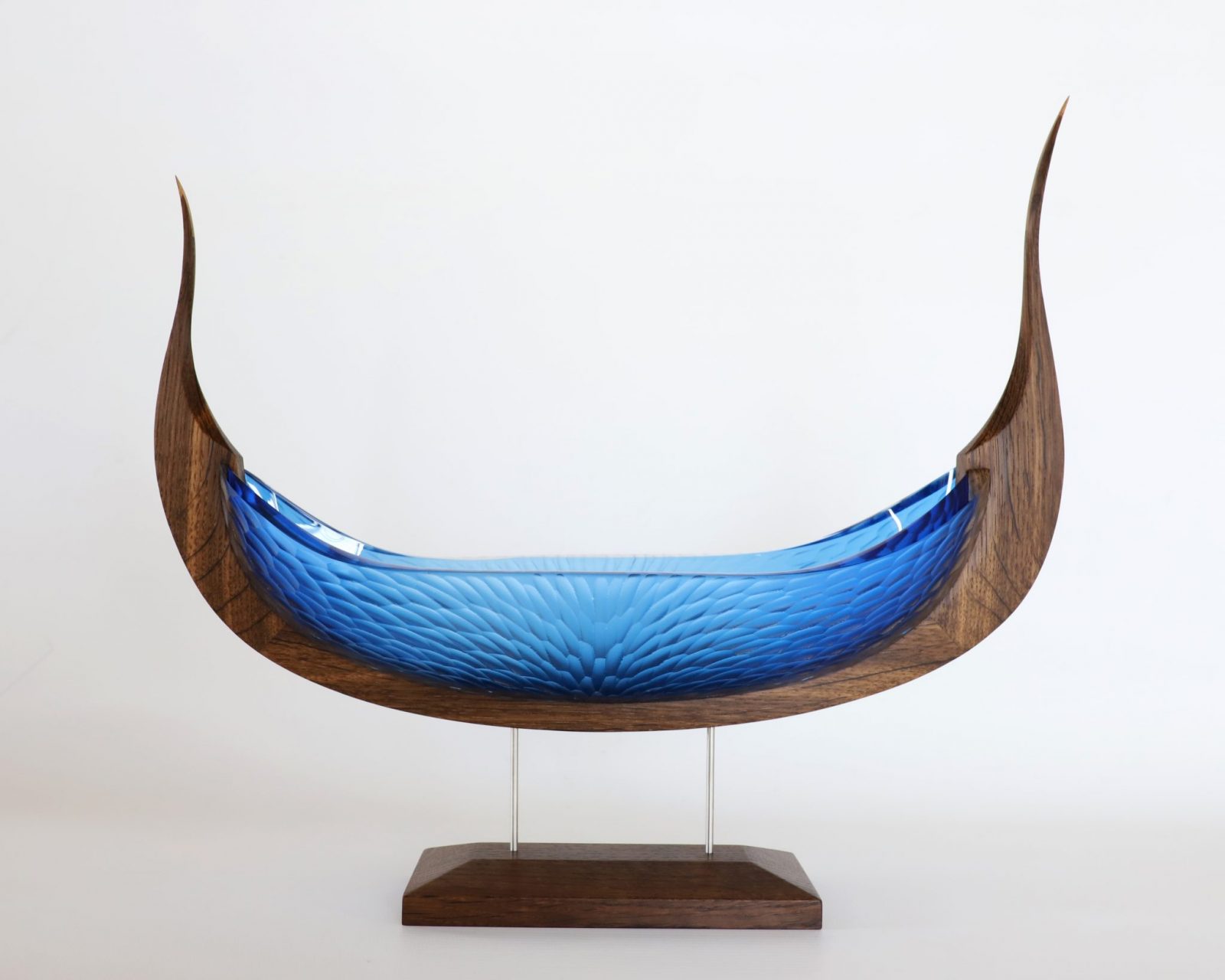 Vand, har været brugt som helligt og livgivende element i forbindelse med ofre. Ganske særlig har der været tale om helligt vand i forbindelse med kilder eller brønde. Verden opretholdes, ved at man vander rødderne til et helligdomstræ, der symboliserer det store verdenstræ. De omfattende fund af ofret krigsbytte i søer, fx i Illerup Ådal, må også tolkes som udtryk for vands hellige kraft.
Men vand er også det kaotiske element. I verdenshavet holder Midgårdsormen til. Havets kvindelige guddom med det uhyggelige navn Ran har et dødsrige på havets bund, hvortil druknede kommer.
Længde: 35 cm