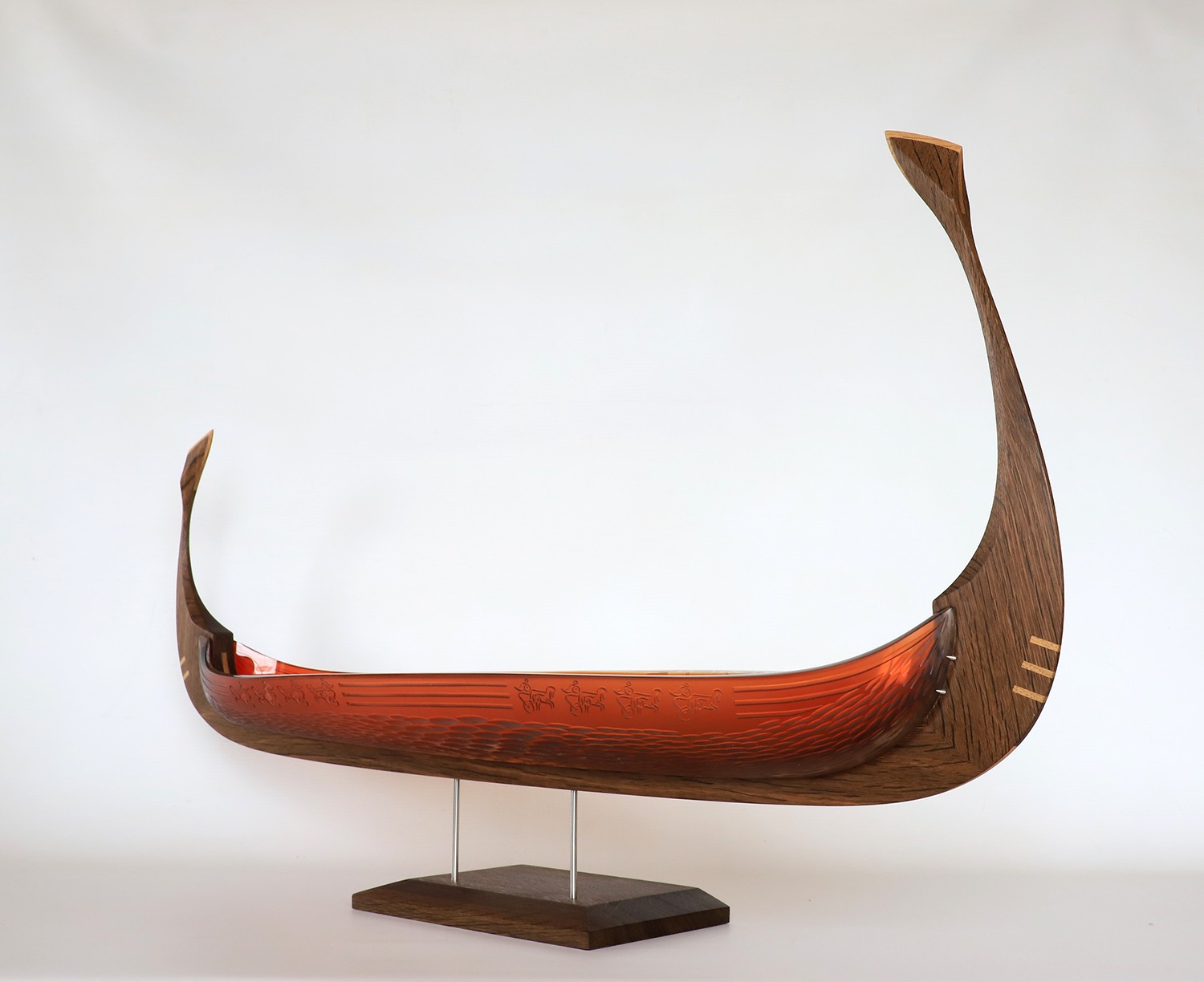 Dagens lys (light of day). In Norse, Skinfaxi means "the shining mane" and is the name of a mythical horse. On Odin's command, Skinfaxi drags Dag's carriage across the sky. A bright light shines from the horse's mane, bright enough to light up both the air and the sea. On their journey, Dag and Skinfaxi creates the light of day.
Length: 72,5 cm
Glass colour: Aurora red
Smoked oak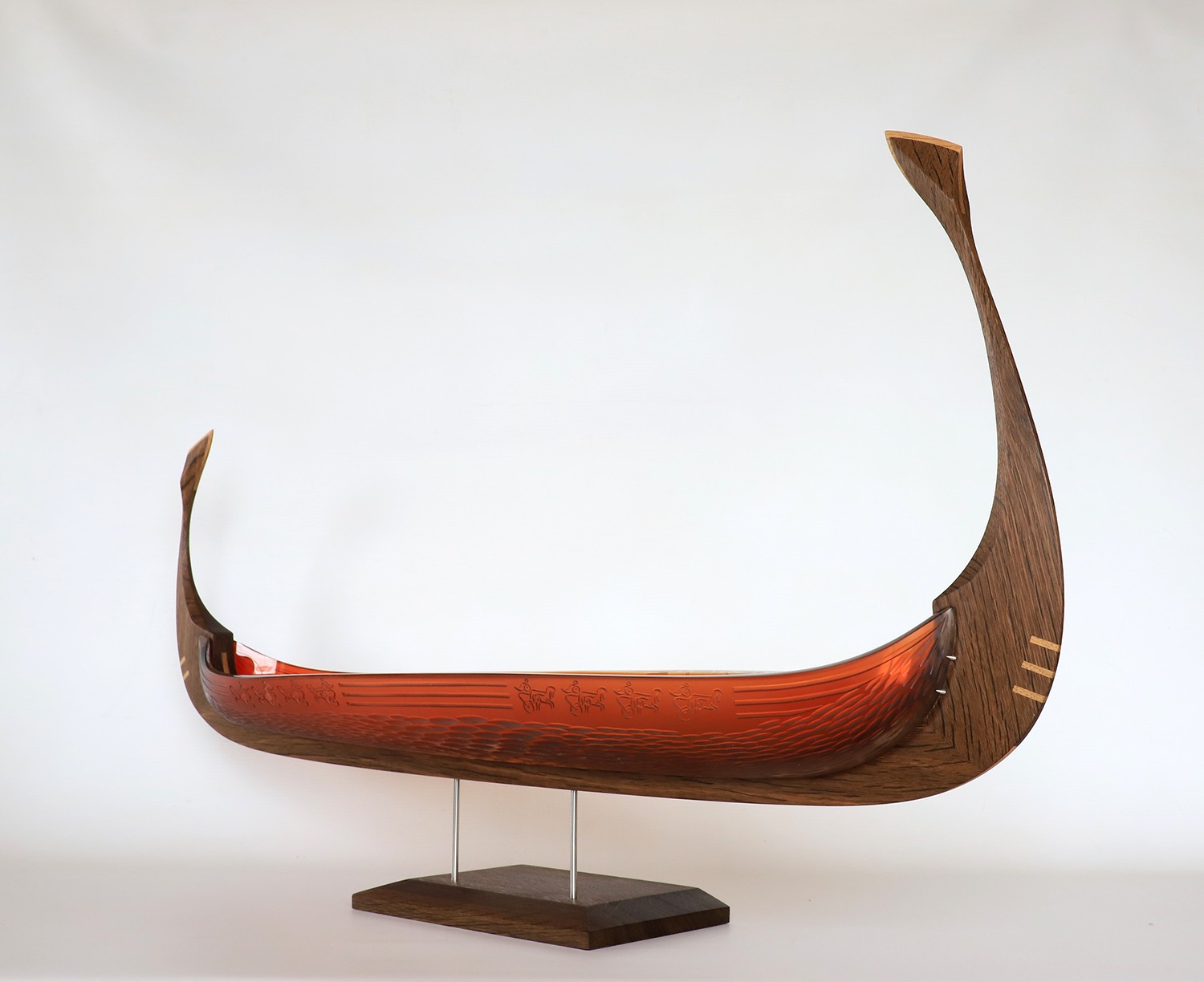 Skinfaxi betyder på det norrøne sprog den 'Skinnende manke', og er den hest, som Dag rider hen over himlen med. Odin har befalet Dag at han kører sin vogn trukket af Skinfakse hen over himlen, og hvor han kører frem er det klar dag, der stråler så stærkt et lys fra hestens manke, at det oplyser både luft og hav.
Længde: 72,5 cm
Farve: Aurora-rød
Røget eg