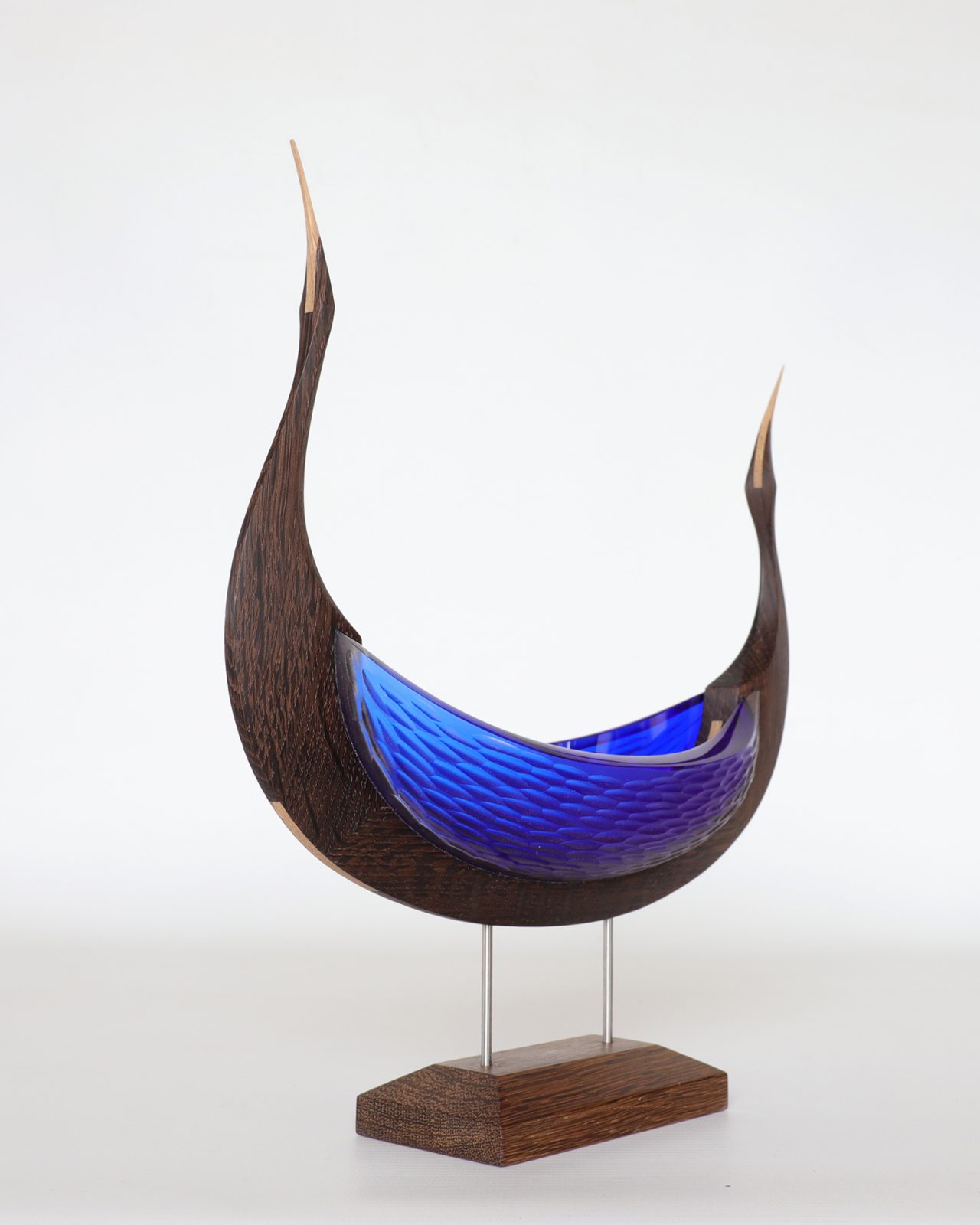 Dufa – daughter of Ægir and Ran. The Norse sea god Ægir and sea goddess Ran ruled the rough sea with its white horses. They had nine daughters, all carrying names meaning 'wave'. All nine names reference the characteristics of waves.
Length: 24 cm
Glass colour: Blue
Smoked oak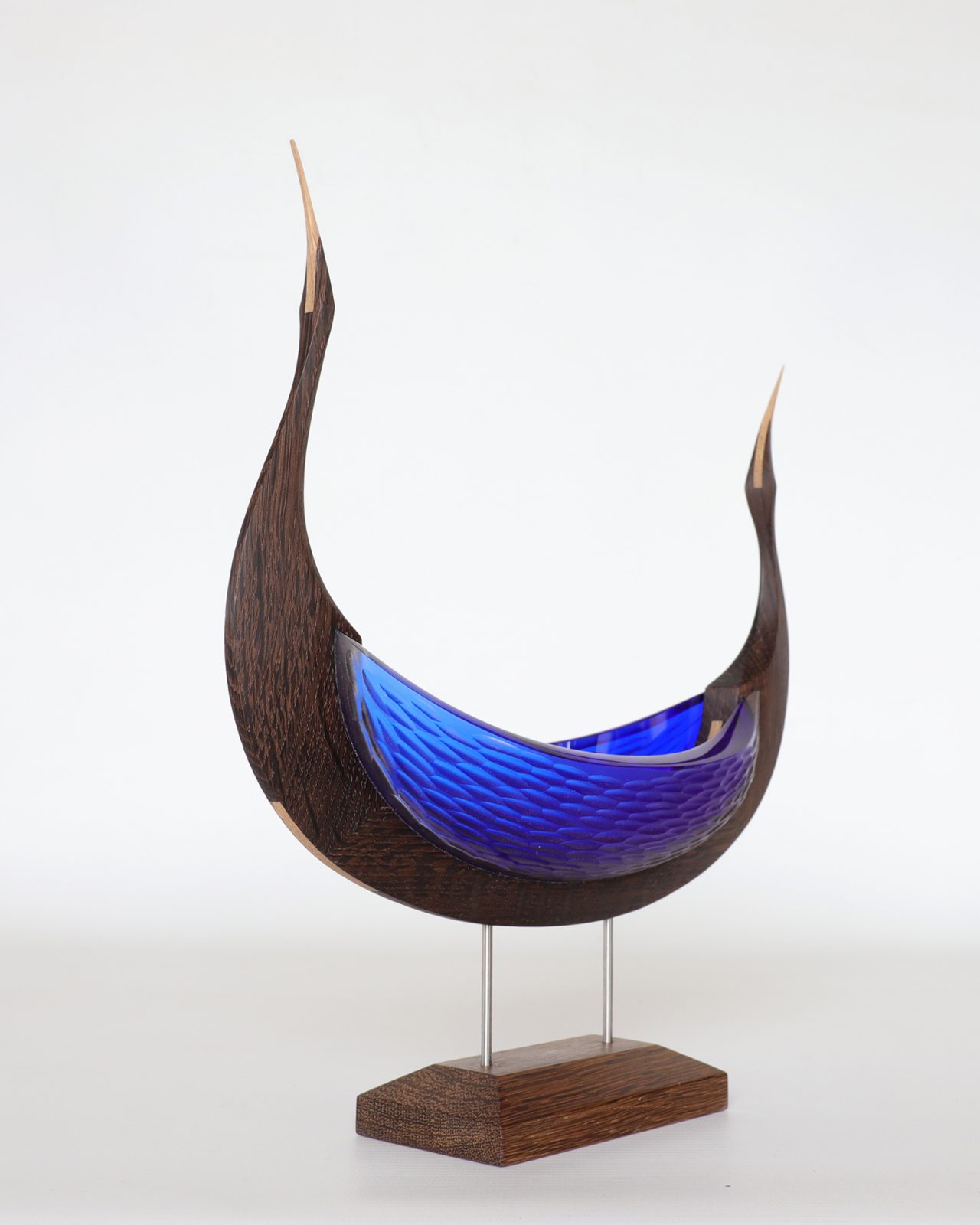 Dufa – er datter af Ægir og Ran.
Over det oprørte hav med de skumhvide bølgetoppe hersker havets guder Ægir og Ran.
Deres ni døtres navne betyder alle bølge, men hver især er de opkaldt efter bølgernes egenskaber og natur.
Længde: 24 cm