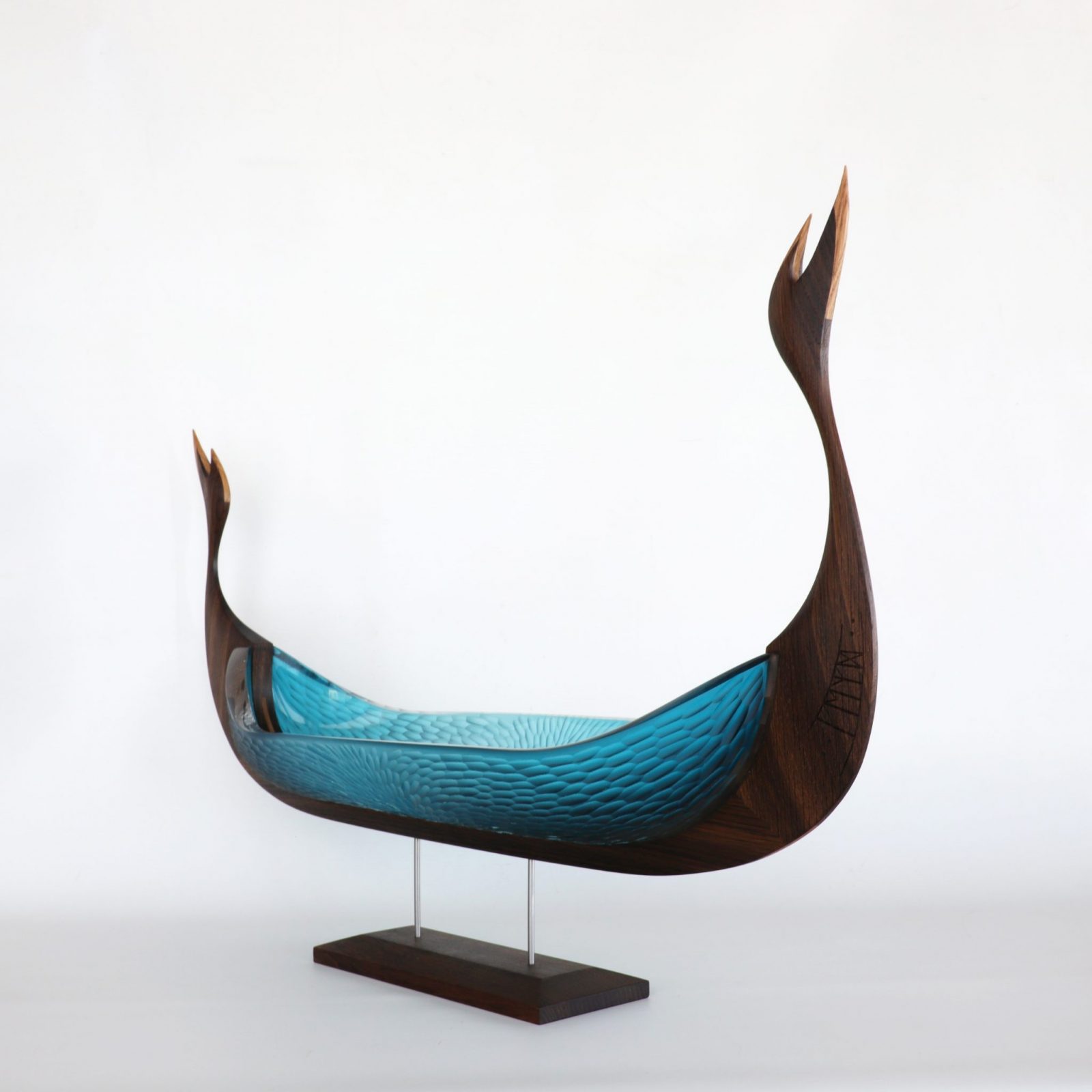 Færd – journey or voyage, an often dangerous movement from one place to another. We have lost considerable knowledge of navigation and the ability to find one's way over the 1000 years that separate us from the Viking Era. We know that bearings have been taken of geographical landmarks as well as of the sun and the stars. At open sea, an overcast sky has probably been challenging, but at the same time the Vikings had greater knowledge of nature that we do in our time and age. For instance, animal life informed the sailors of their distance from the shore. Bird species with a fixed radius of activities in relation to their nests and the migration of whales are mentioned.
Length: 65 cm
Glass colour: Aqua
Smoked oak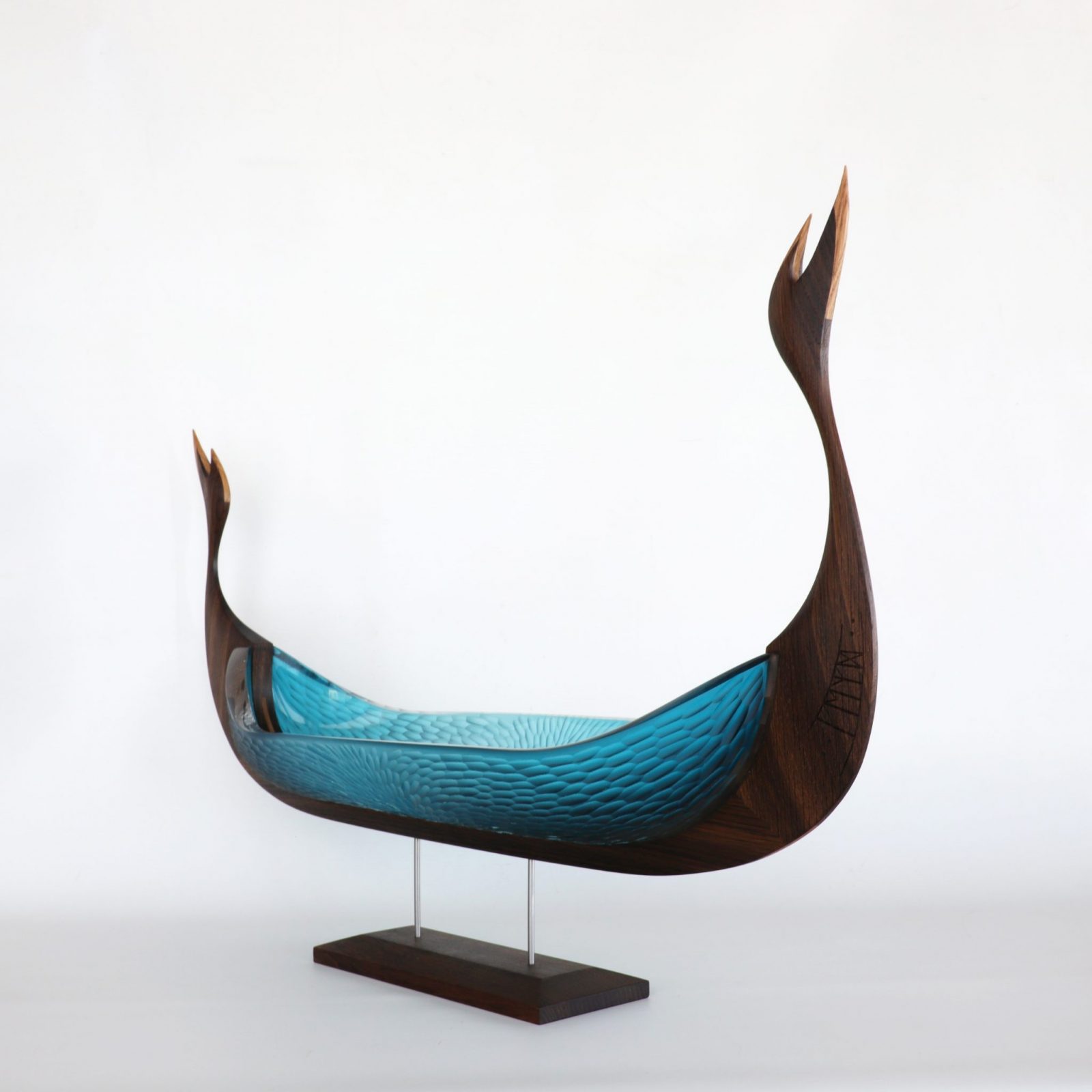 Færd – farefuld rejse eller bevægelse, ofte fra et sted til et andet.
Når det gjaldt navigation og evnen til at finde vej, er en del viden gået tabt i de 1000 år, der skiller os fra vikingetiden. Vi ved, at man brugte geografiske kendetegn til at pejle efter, og man har også sejlet efter sol og stjerner. Overskyet vejr på åbent hav har givetvis givet vikingerne problemer, men de har samtidig haft et meget større kendskab til naturen, end vi har i dag. F.eks. har dyrelivet kunne fortælle dem en del om deres position og afstand fra land. Her kan nævnes fuglearter, der altid holder sig inden for en vis afstand af deres rede, og hvalernes vandring.
Længde: 65 cm