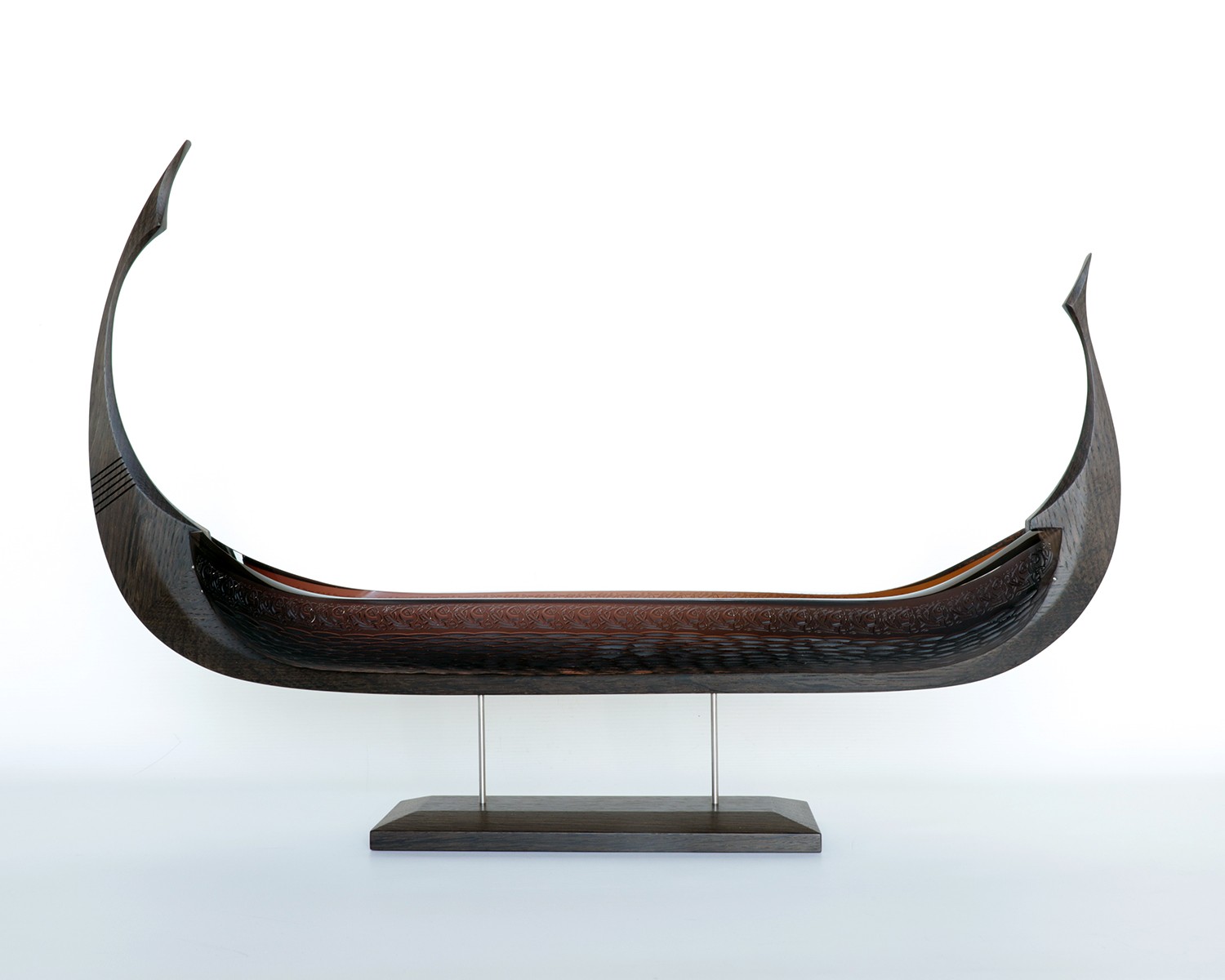 Gerd – the daughter of a giant and so beautiful that Frej fell in love with her, and proposed to her with his waiter, Skirner, as his go-between. Skirner had to threaten Gerd with sorcery to make her come to Asgård. Gerd is a fertility goddess associated with the earth, and the marriage between Gerd and Frej can be understood as a holy union between Heaven and Earth.
Length: 61 cm
Glass colour: Aubergine
Smoked oak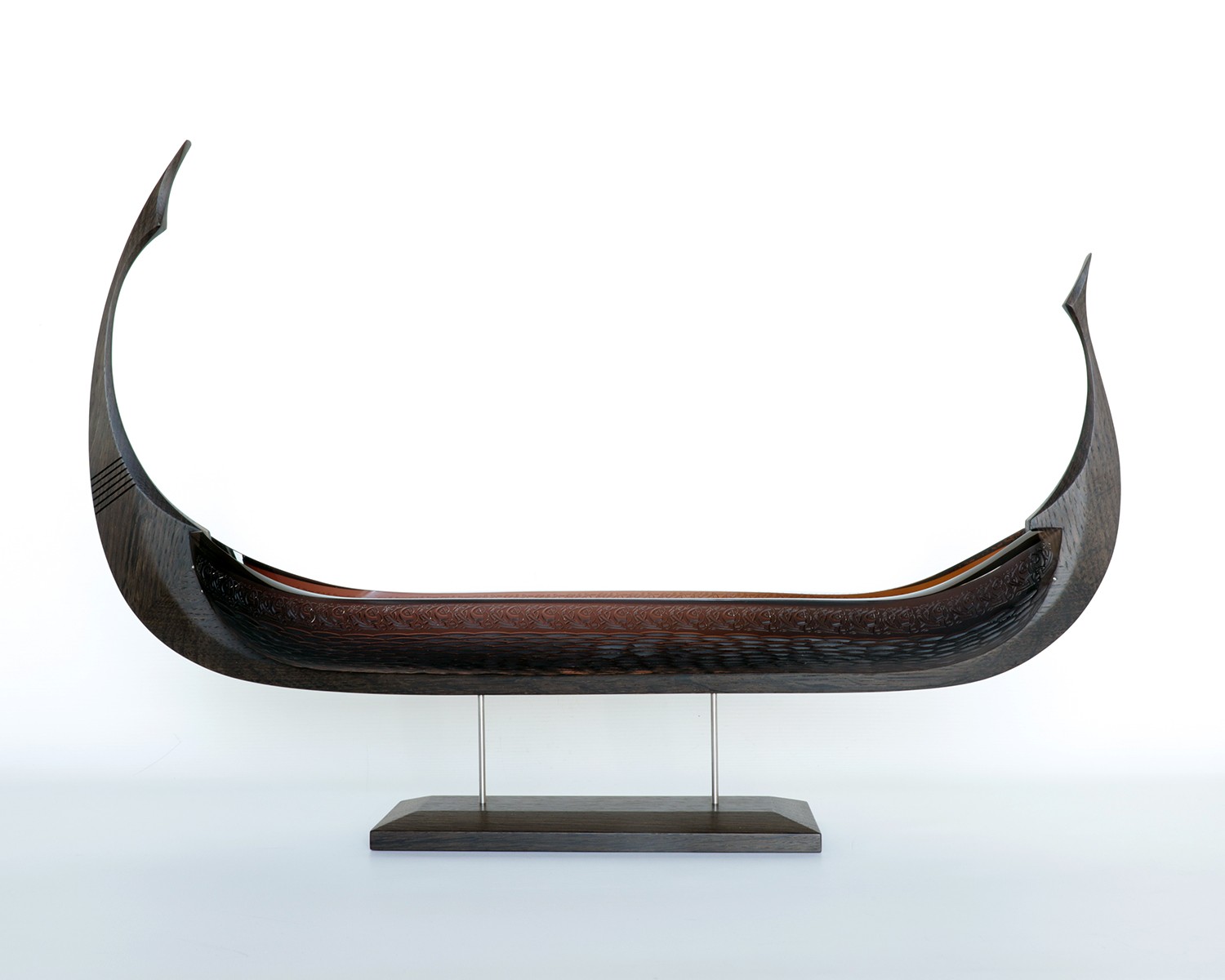 Jættedatteren Gerd er så smuk, at Frej forelskede sig i hende og friede til hende med Skirner, Frejs tjener, som mellemmand. Skirner må true hende med trolddom for at få hende med til Asgård.
Gerd er en frugtbarhedsgudinde, knyttet til jorden, og man kan opfatte hendes forening med Frej som et helligt bryllup mellem Himmel og Jord.
Længde: 61 cm