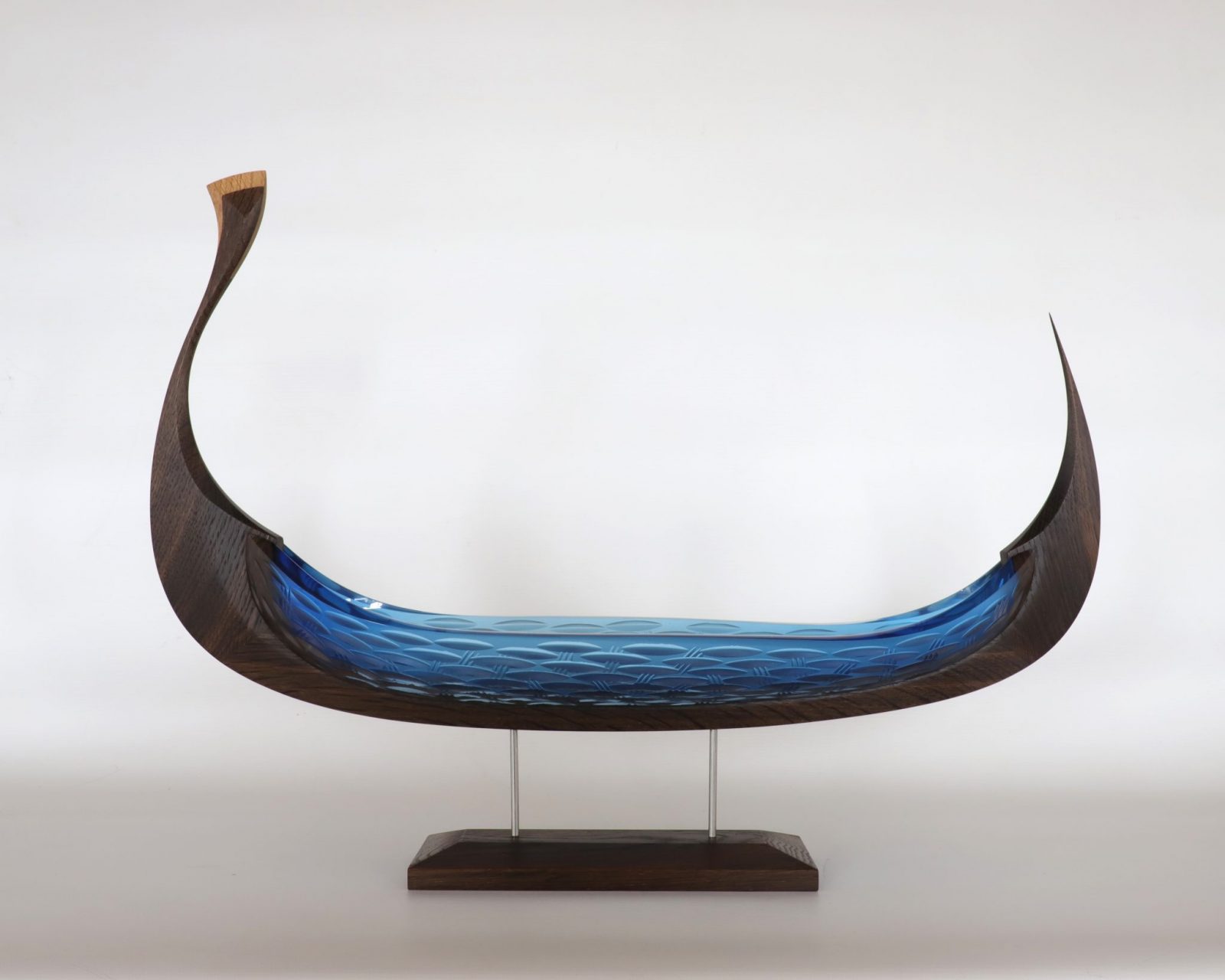 Gertrud – a Nordic girl's name stemming from the Viking Era, meaning 'spear'. Viking Era names often carried powerful meanings lending skills and protection to the individual.
Length: 48,5 cm
Glass colour: Blue
Smoked oak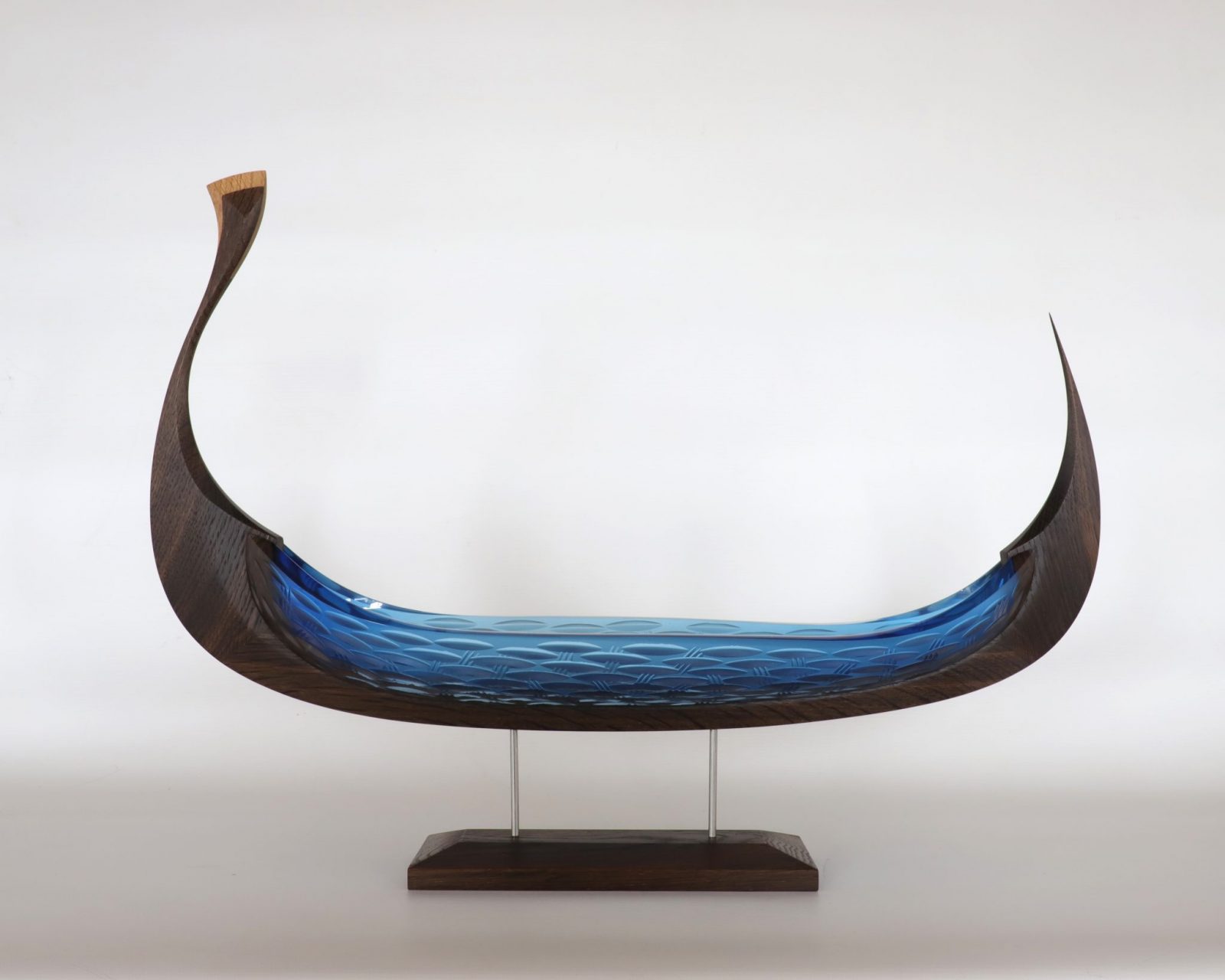 Gertrud – et vikinge pigenavn der betyder "spyd". Vikingernes navne var ofte tillagt særlige egenskaber. Navnene gav vikingerne styrke og beskyttelse i livet.
Længde: 48,5 cm
Mulighed for vægmontage.