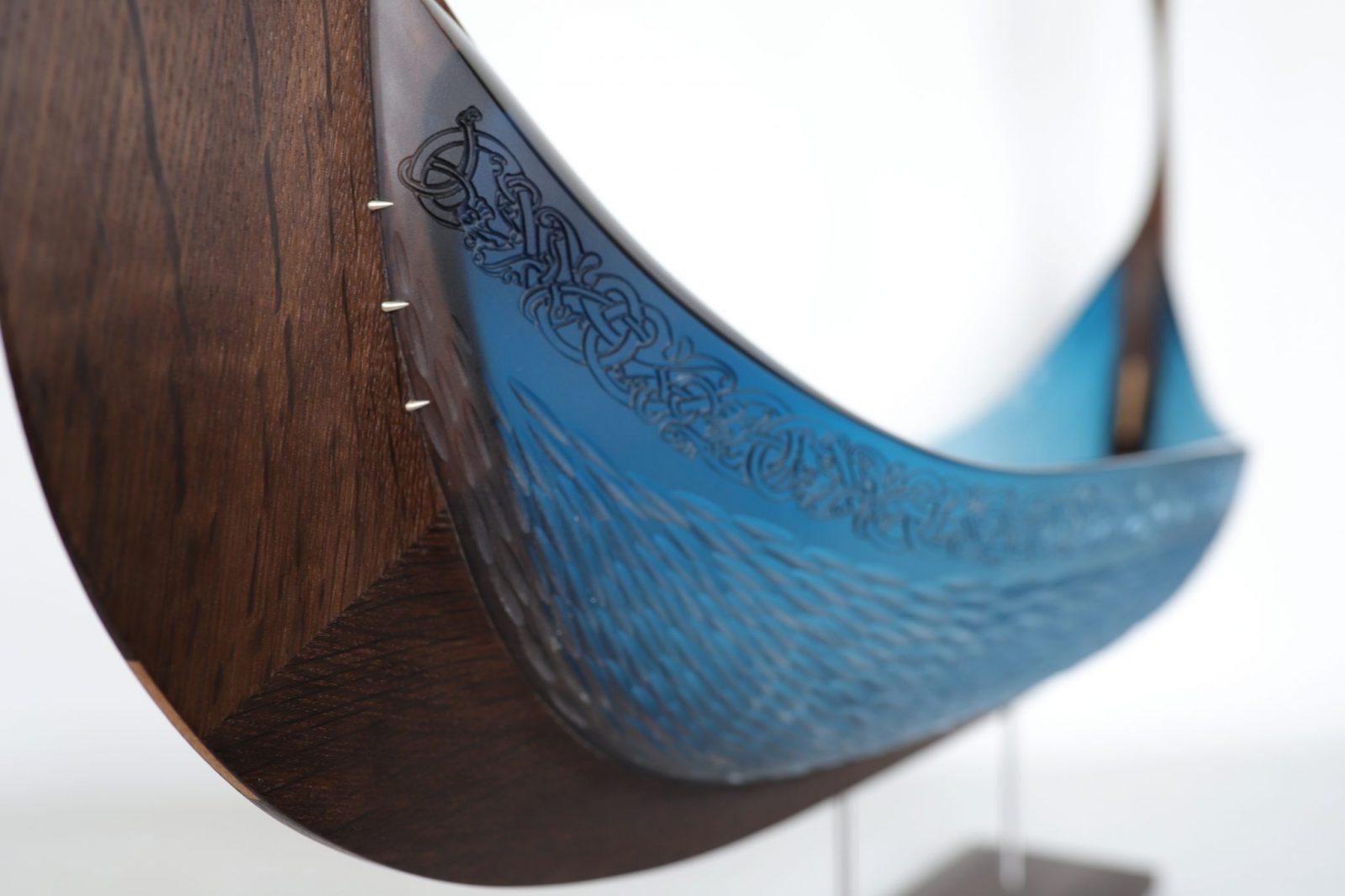 Hærfader – one of Odin's bynames communicating that he was (also) a master of war ('hær' means 'army' and 'fader' means 'father'). Odin was the Norse main god among the 'ases'; the god of war, battle and death. His name stems from 'óðr' which means "rage, ecstasy, poetry". The origin of his name tells us that Odin was also the god of wisdom, ecstasy, magic, runes and the art of poetry.
Length: 74 cm
Glass colour: Steel blue
Smoked oak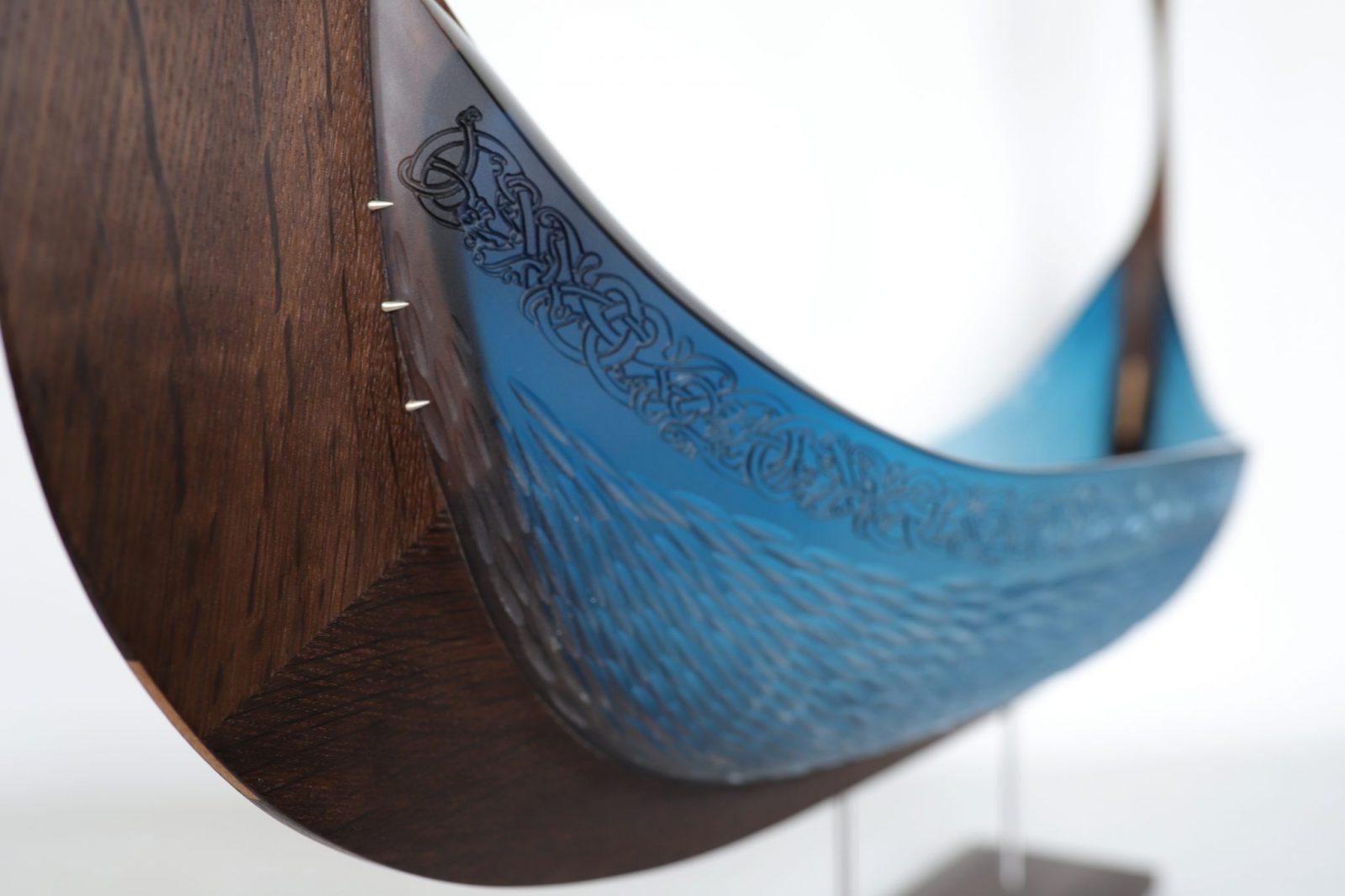 Tilnavn til Odin som den, der styrer krigens gang. Odin er den øverste gud blandt aserne, han er krigs-, kamp- og dødsgud. Hans navn er afledt af óðr, der betyder "raseri, ekstase, digtekunst", og det placerer ham som visdommens, ekstasens, magiens, rune- og digtekunstens gud.
Længde: 74 cm