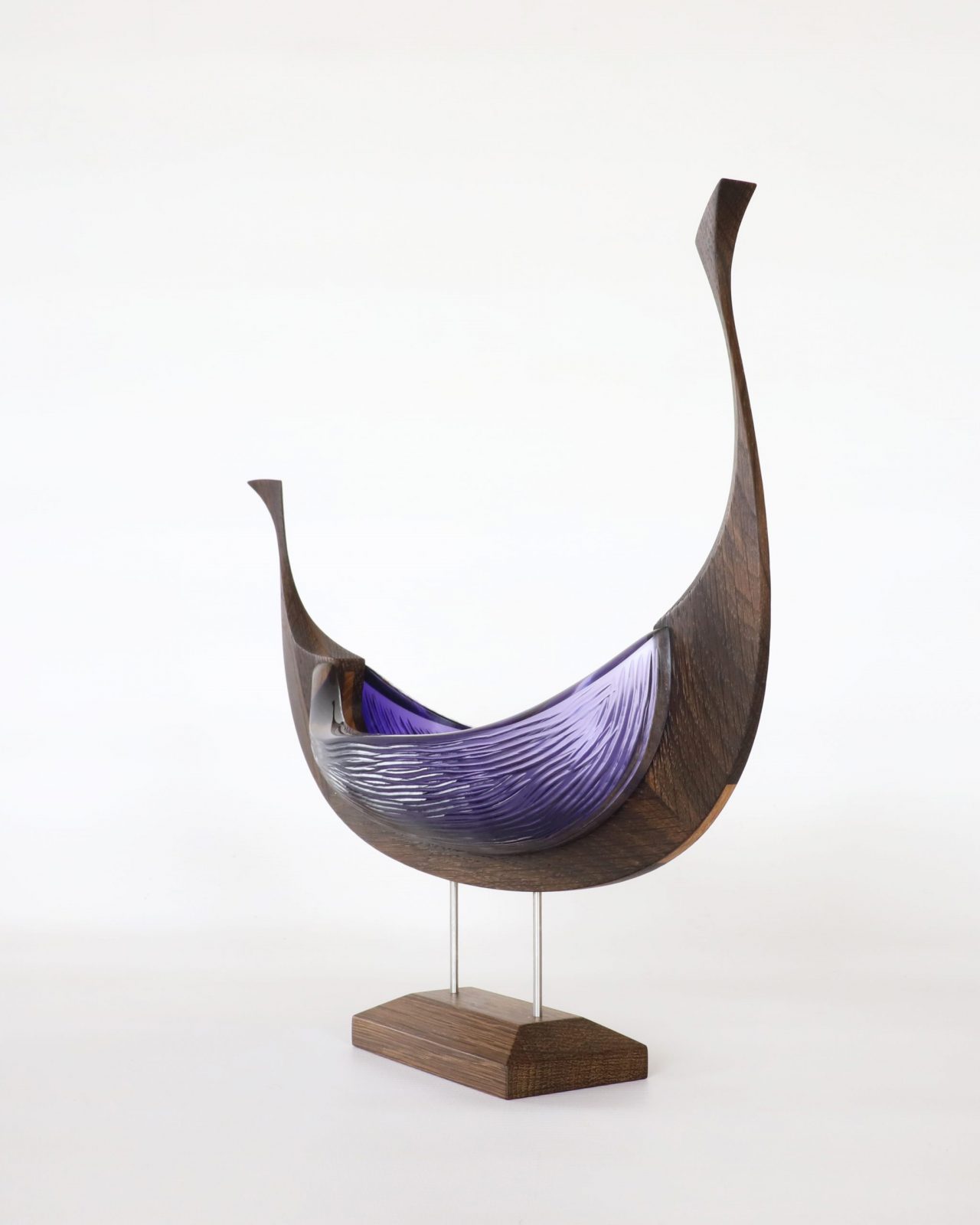 Hamingja – a guardian spirit, or perhaps happiness personified. The idea of happiness was connected to lineage; kings, important persons and dignified families were blessed with more hamingja than others. Hamingja was also connected to the naming of children, to family heirlooms (e.g. swords or rings), to presents, physical strength etcetera.
The Norse name hamingja derives from 'hamr' (a slough) and a version of 'ganga' (to walk), and is related to ideas of sloughing and the ability to change.
Length: 30 cm
Glass colour: Amethyst
Smoked oak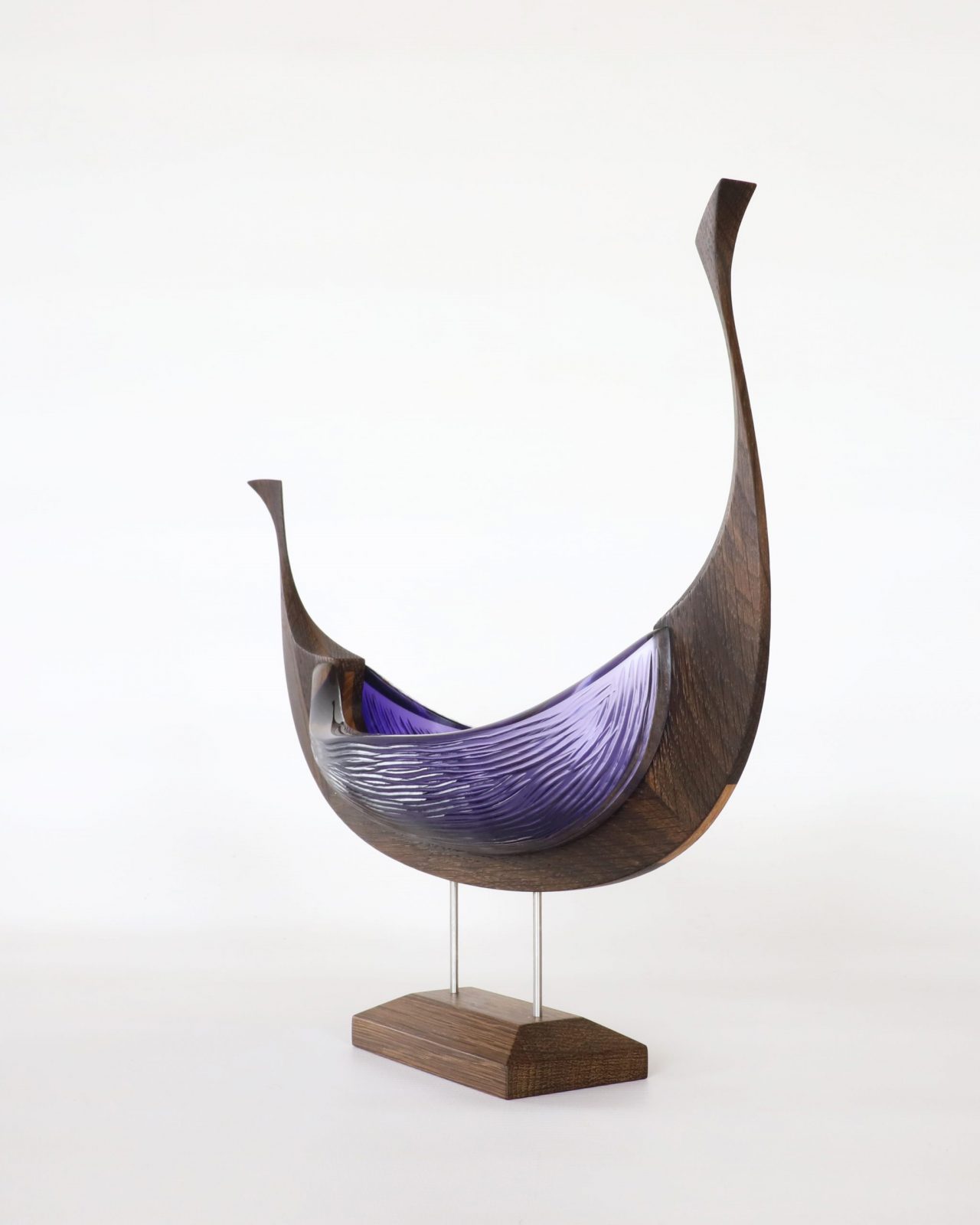 Hamingja, skytsånd, eller måske snarere den personificerede "lykke". Lykken var knyttet sammen med slægten; særlig stor hamingja var knyttet til konger og fremtrædende personer eller familier, som det derfor var gavnligt at være i forbund med. Hamingja var også knyttet til navngivning, til slægtsklenodier (fx et sværd eller en ring), til gaver, til fysisk styrke osv.
Det norrøne ord hamingja kommer af hamr "ham" og en afledning af ganga "at gå", og det hænger sammen med forestillingen om hamskifte og evne til forvandling. Sandsynligvis hænger det også sammen med efterbyrden ved en fødsel, med fosterhinden, jævnfør udtrykket "at blive født i en sejrsskjorte".
Længde: 30 cm