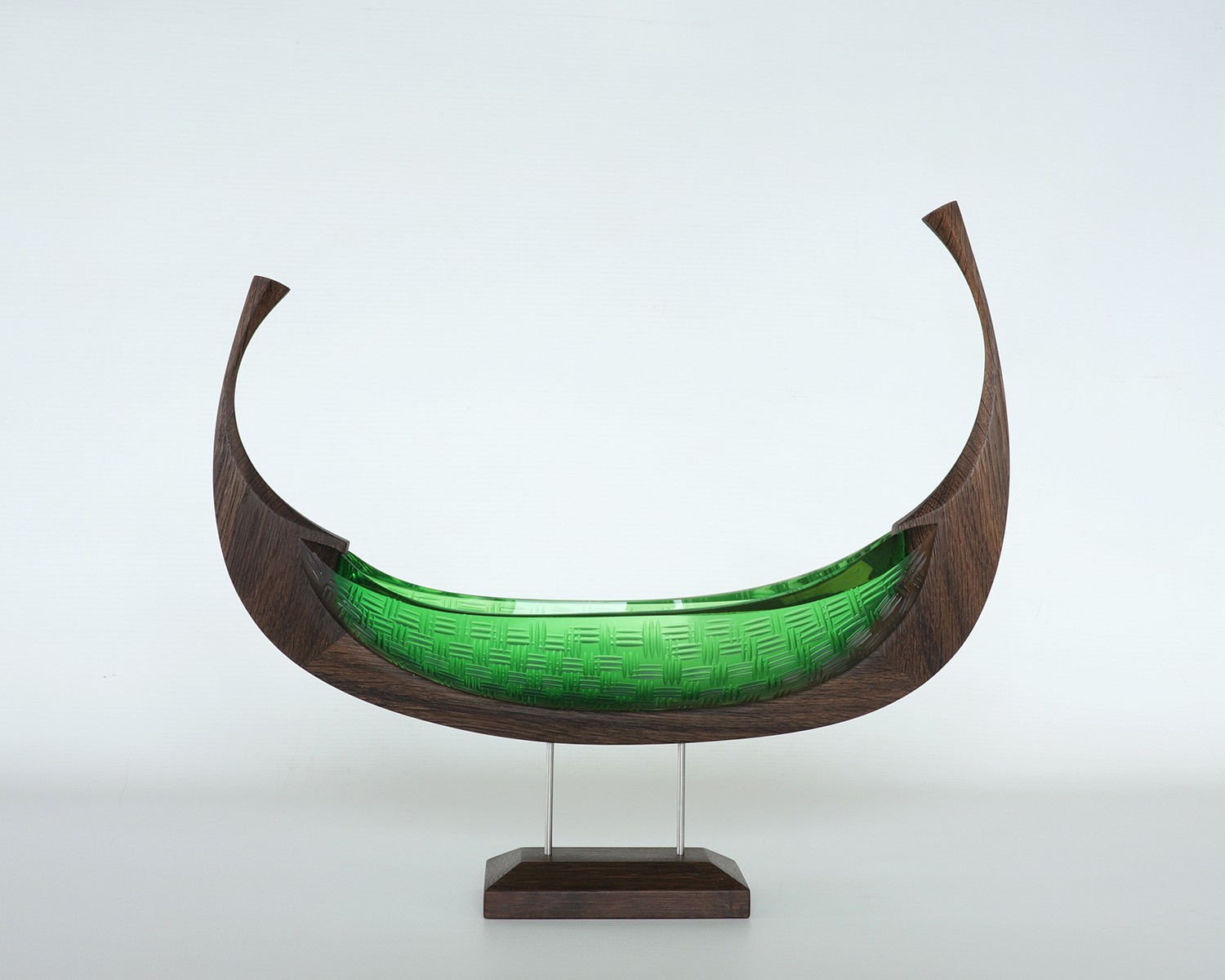 Livets Æbler – Idun was the Norse goddess who administered the apples giving the Ases eternal youth. In the legend of Tjasse, the story of how Idun and her apples were abducted by the giant Tjasse is told. Tjasse is aided by Loke in this misdeed. Because of the abduction, the apples age, but are eventually returned to Asgård.
Idun (Norse: Iðunn) most likely means "she who renews", as it can be interpreted as derived from 'ið' – igen (again). Livets Æbler means Apples of Life.
Length: 30,5 cm
Glass colour: Green
Smoked oak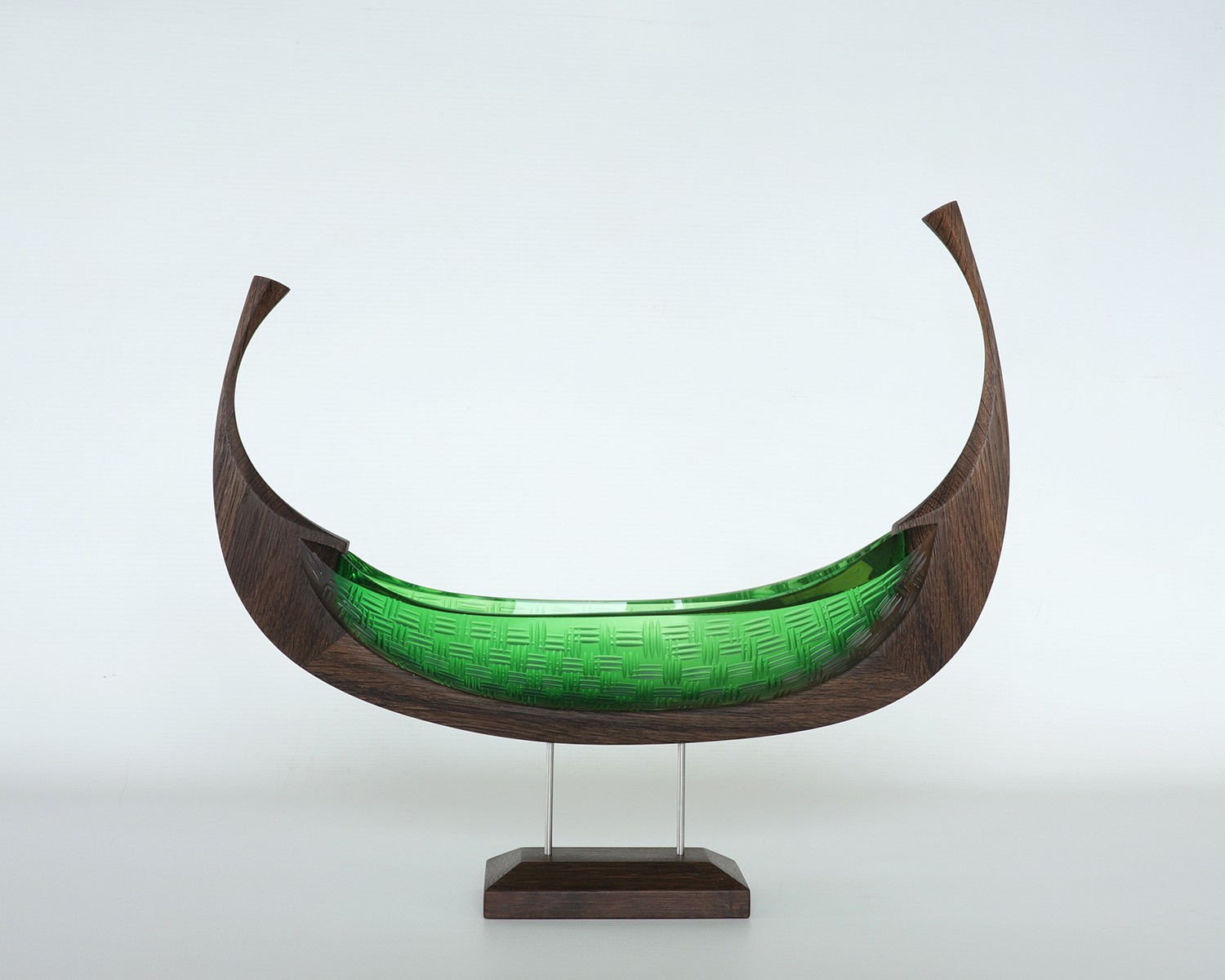 Livets Æbler – Idun er gudinden der forvalter de æbler, som giver aserne evig ungdom. I myten om Tjasse fortælles det hvordan jætten Tjasse med Lokes hjælp bortfører Idun og hendes æbler. Dette bevirker at aserne ældes, men æblerne kommer tilbage til Asgård.
Hendes navn, norrønt Iðunn, betyder sandsynligvis "hun som fornyer", idet det kan tolkes som afledt af ið-"igen".
Længde: 30,5 cm