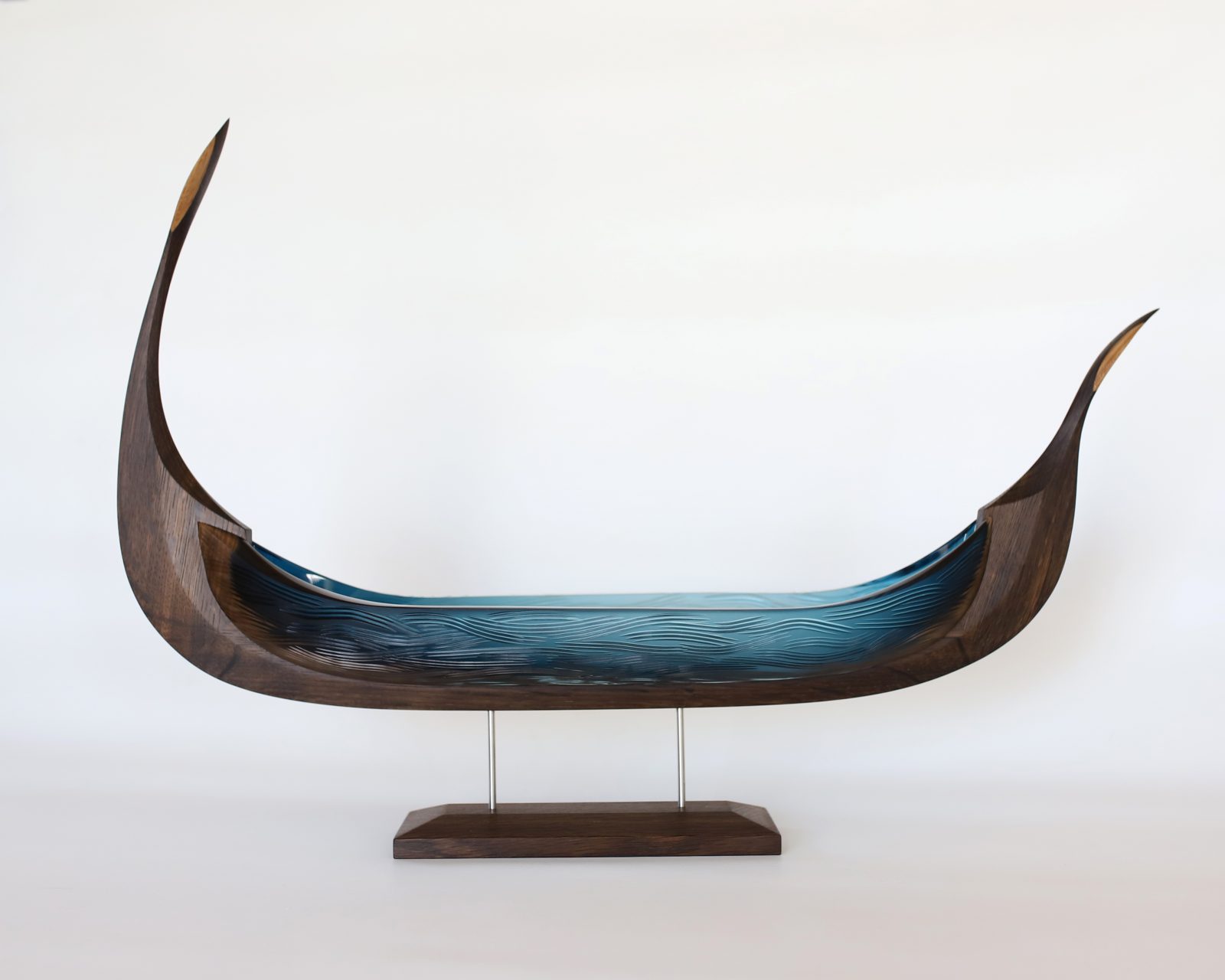 Randi – a Nordic girl's name stemming from the Viking Era. Viking Era names often carried powerful meanings lending skills and protection to the individual. To the vikings, Randi meant 'shield and shrine'.
Length: 55 cm
Glass colour: Steel blue
Smoked oak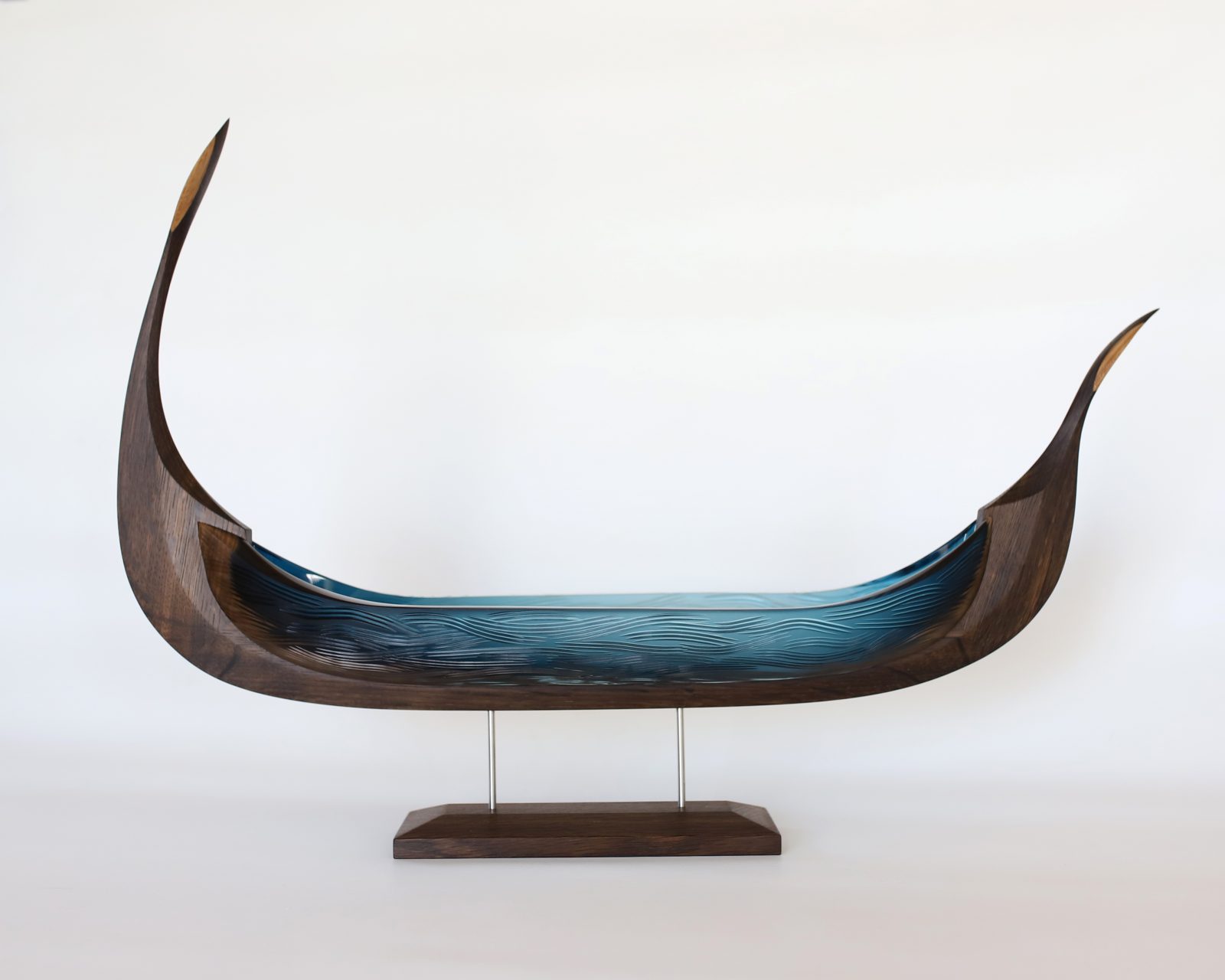 Randi – er et pigenavn der også blev brugt i vikingetiden. For vikingerne betyder navnet 'skjold og helligdom'. Navnene i vikingetiden var ofte tillagt særlige egenskaber og gav vikingerne styrke og beskyttelse i livet.
Længde: 55 cm