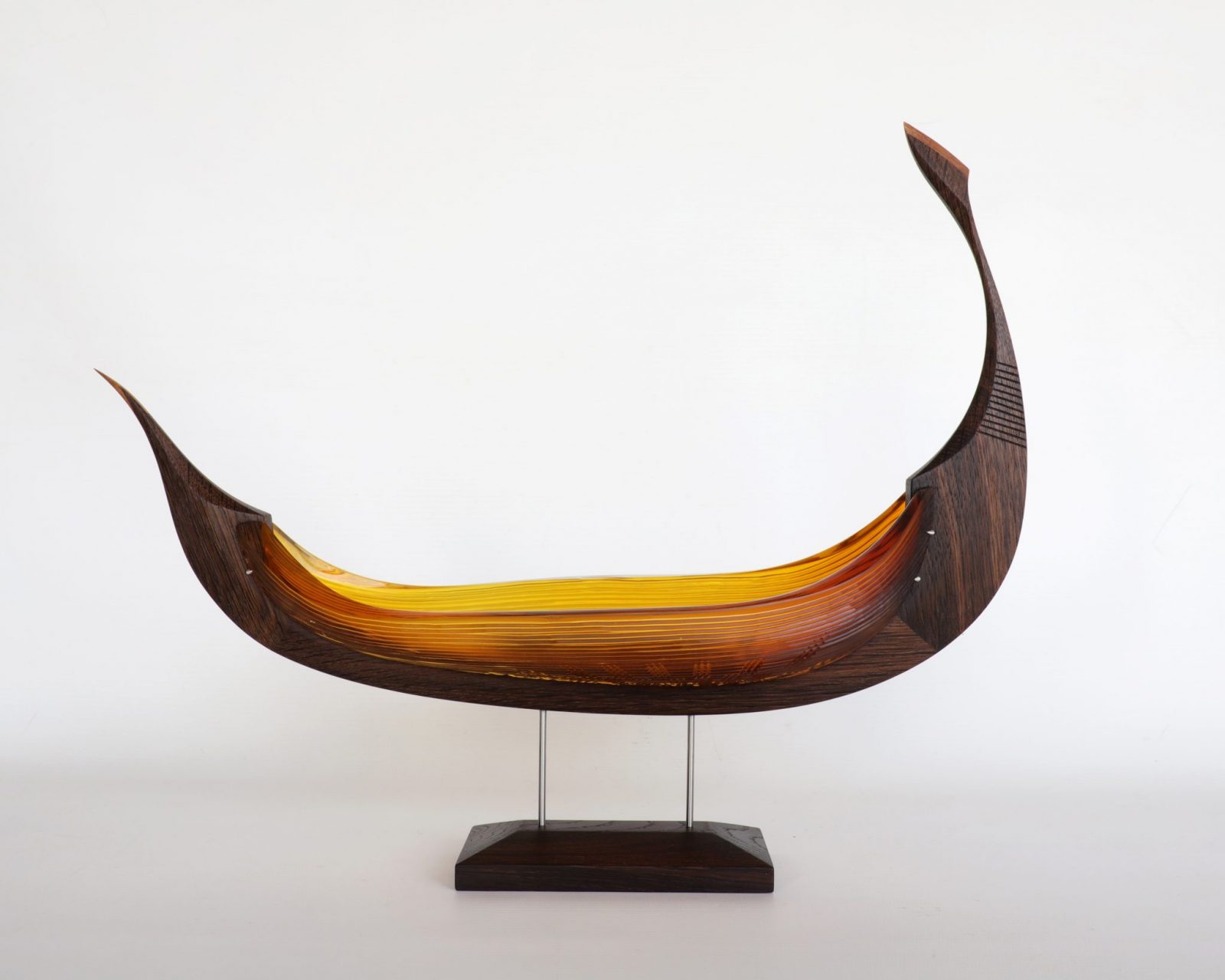 Rav – 'rav' means amber, also called the gold of the North. Amber was a sought after luxury in the Viking Era and played a key role in the Vikings' trading activities. Amber was used for pieces of jewelry, boxes, charms, small idols etcetera. Healing qualities were also ascribed to the gold of the North, which was used to remedy different illnesses.
Length: 38 cm
Glass colour: Amber
Smoked oak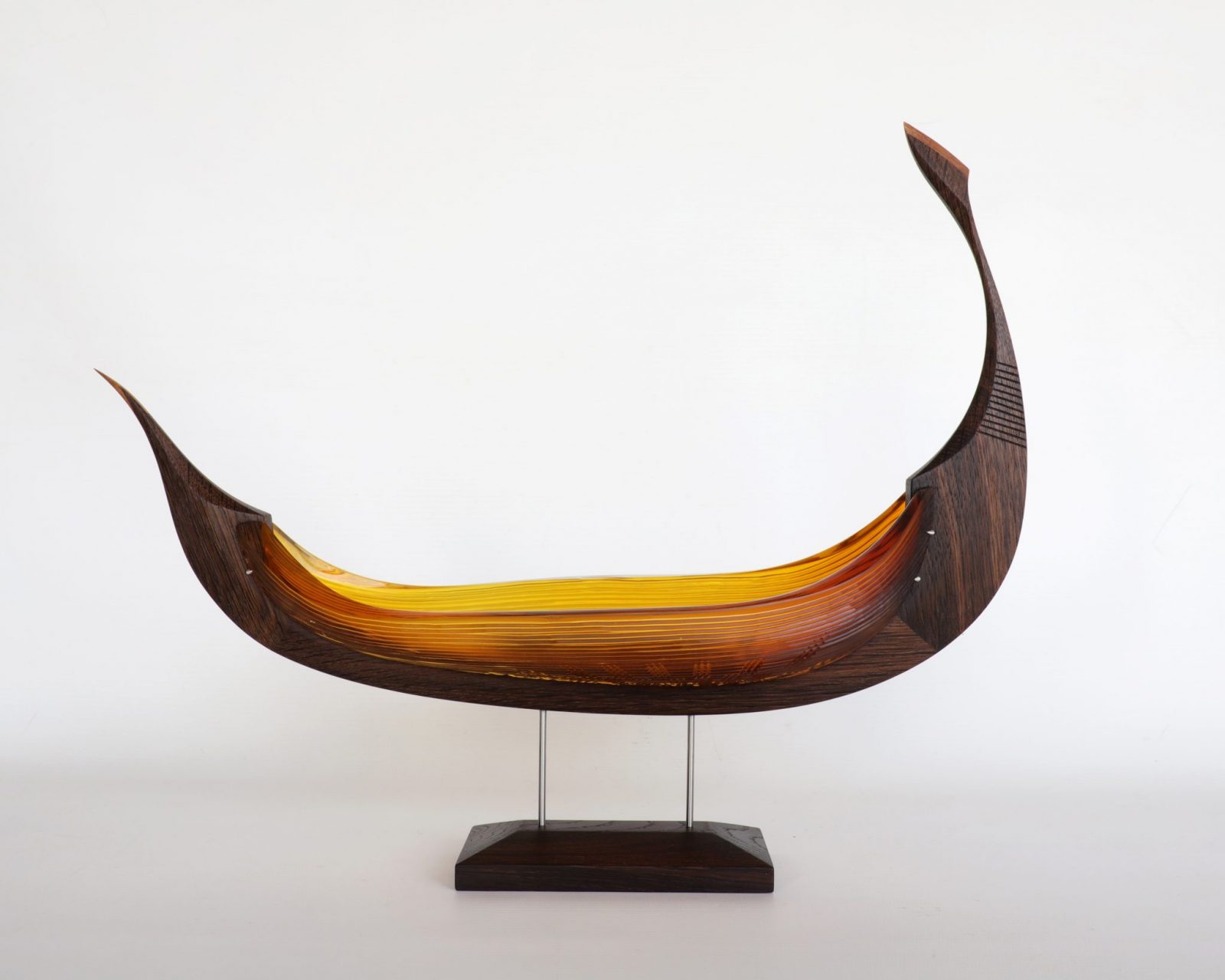 Rav – også kaldet Nordens guld, har været en eftertragtet luksusvare i vikingetiden og spillede en central rolle for vikingernes handel.
Ravet blev brugt til smykker, figurer, æsker, amuletter, små gudebilleder og meget andet. Rav blev også anset for helende og brugt imod forskellige sygdomme.
Længde: 38 cm