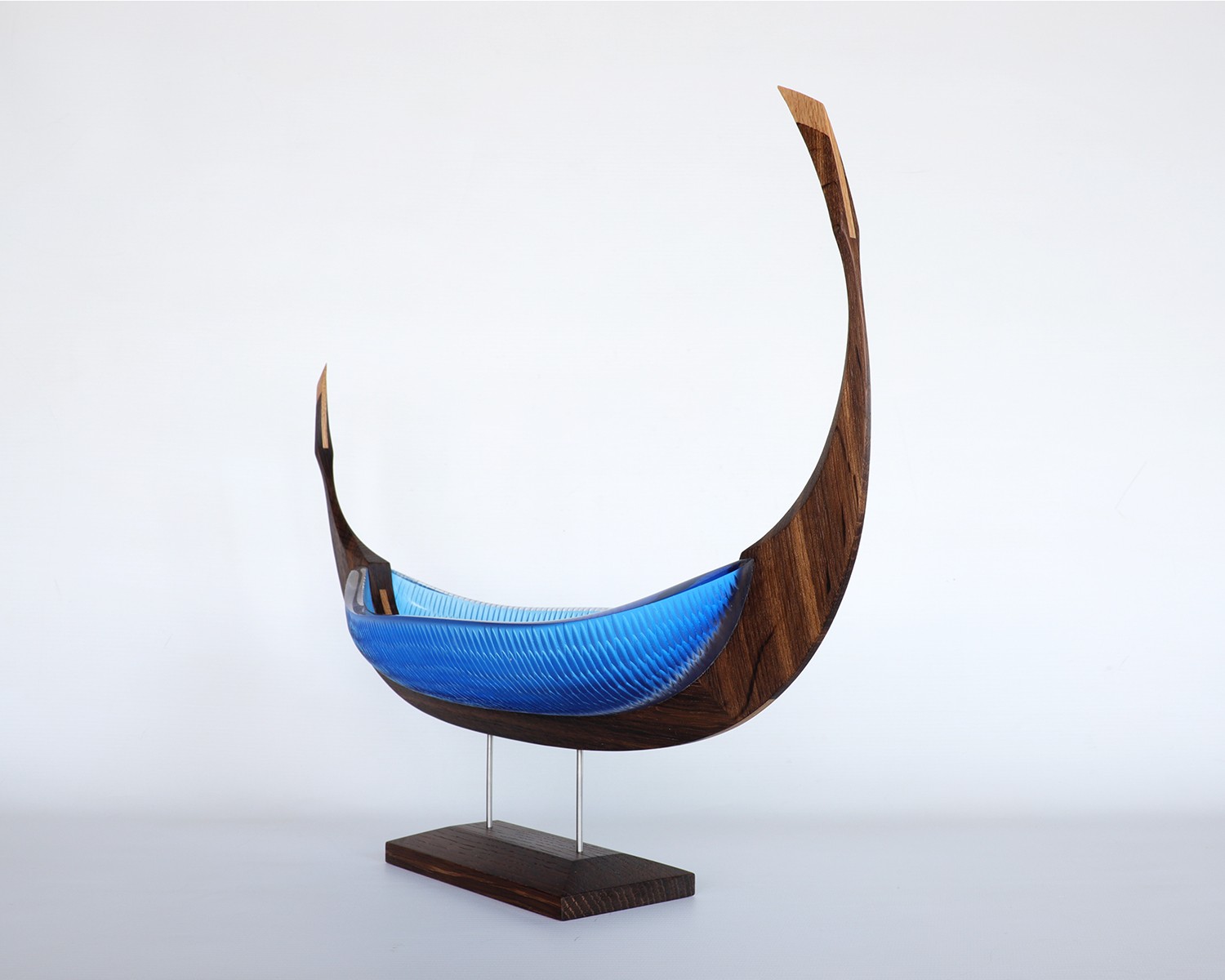 Rune, et vikinge drenge navn der betyder "hemmelighed" og henviser til "runer", skrifttegn brugt i Norden i vikingetiden. Betydningen af det norrøne ord rún er "hemmelighed, esoterisk religiøs viden". Det tyder på, at runer oprindelig har været for indviede i religiøs viden.
Vikingernes navne var ofte tillagt særlige egenskaber. Navnene gav vikingerne styrke og beskyttelse i livet.
Længde: 43 cm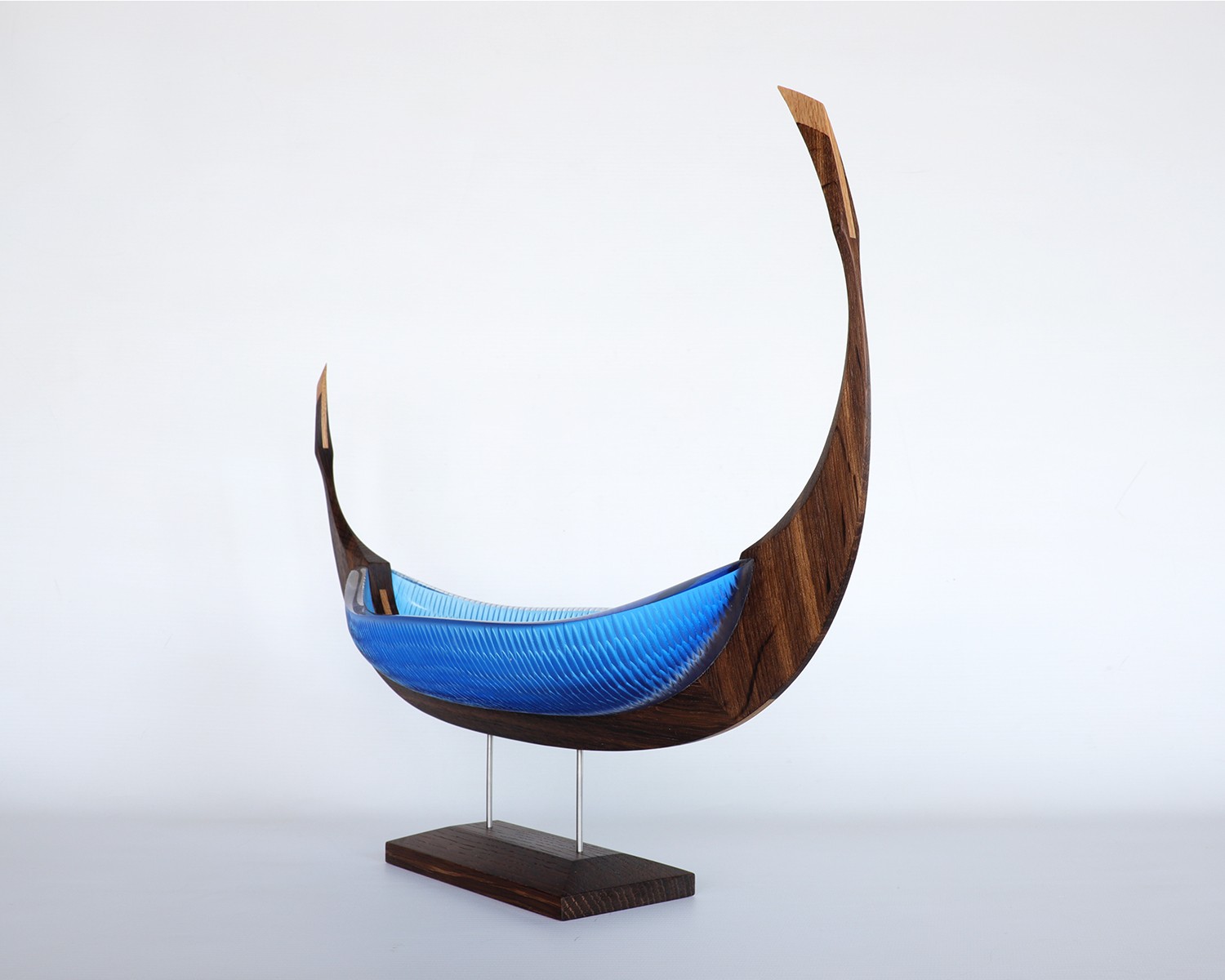 Rune – a Viking Era boy's name meaning 'secret' and referring to 'runes', the characters of the Scandinavian written language of the time. The original meaning of the Norse word 'rún' is "a secret, an esoteric religious knowledge". It means that runes have originally been used by the initiates of then spiritual practices.
Viking Era names often carried powerful meanings lending skills and protection to the individual.
Length: 43 cm
Glass colour: Blue
Smoked oak